It remains unclear whether or not ABC will renew Castle for a ninth season, but this much we do now know:
If the series is brought back, it will be without one of its two leads.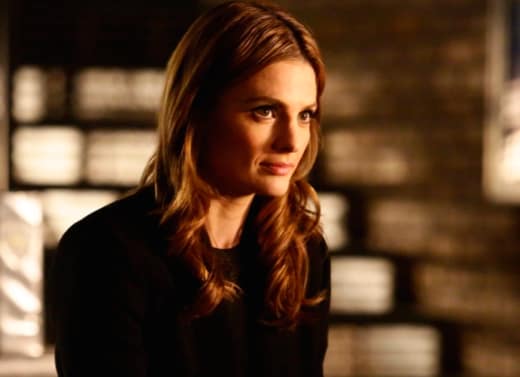 Stana Katic has confirmed that she will depart the drama after Season 8.
According to Deadline, Katic was not asked back for a potential 2016-2017 run; nor was Tamala Jones, who has been part of the regular cast for years as Lanie.
Both Nathan Fillion and Katic signed one-year contracts with the show last year.
This same report says ABC and ABC Studios made the decision to let Katic go (for "budgetary reasons"), yet continues to pursue new contract talks with Fillion.
"Rather then distract from what was an amazing experience I would just like to say that I'm very grateful to ABC for giving me the opportunity to be a part of a much beloved show," Katic said in a statement.
"Thank you to the fans."
Fans, of course, will now have many questions:
Should the series continue without Beckett and Lanie?
Should the series actually kill off Beckett? Would this rejuvenate Castle for a ninth season?
"Kate Beckett has been a beloved character on our hit series Castle for the past 8 years. We are grateful for Stana Katic's talent and dedication to the series and we hope to continue our relationship," ABC said in a statement to Deadline.
"Tamala Jones has also been an integral part of the series and we are grateful she was a part of Castle."
What do YOU think: Should Castle go on without Stana Katic?
Matt Richenthal is the Editor in Chief of TV Fanatic. Follow him on Twitter and on Google+.