Is there hope for Jack Bauer to appear in the new incarnation of 24?
The cast and crew of 24: Legacy took to the San Diego Comic Con to release some of the details about this revived version of the hit series.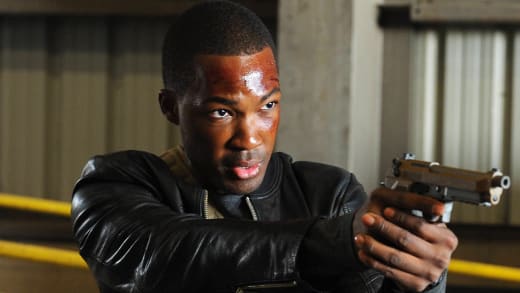 A big question was always going to surround Jack Bauer and whether he would make an appearance. 
Thankfully, there's hope. Just ask executive producer, Manny Coto.
"You never know when those worlds may intersect," Coto teased, later adding, "I think all of us really want to finish that story."
As great as it would be to see Kiefer Sutherland as Jack Bauer, this new show should try stand on its own, at least initially. 
The Walking Dead's Corey Hawkins had much to say about his role on this iconic brand. 
He described his character as a new hero, but was quick to mention that Eric has some flaws. 
"The rules of engagement are different in the homeland… He struggles with that, internally."
Homeland's Miranda Otto was quick to jump to the defense of her character, Rebecca. 
"I think I'm all that I seem," she said.
"I guess you never really know on this show where your character is going to go. I feel like I'm a good guy this time, but we'll see."
It wouldn't really be 24 without some switcheroo, so expect there to be a lot of characters who play nice initially. 
There wasn't much else revealed about the plot. 
Everything seems to be under wraps until closer to the premiere. 
What do you think about the latest 24: Legacy news?
Would you like Jack Bauer to make an appearance?
Hit the comments below!
Paul Dailly is the Associate Editor for TV Fanatic. Follow him on Twitter.