Grey's Anatomy Spoilers: Look Who's Getting a Love Interest!
Matt Richenthal at .
Love in another elevator?
Quite possibly...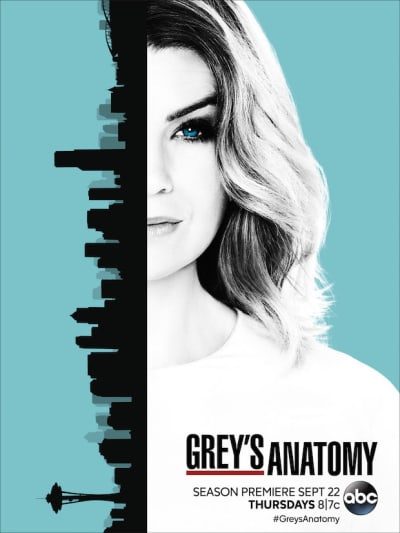 With the premiere of Grey's Anatomy Season 13 now less than one week away (EEEEK!!!!!), we can confirm that a certain popular doctor is about to be the subject of a new romance.
Are you ready to truly move on from your marriage, Arizona Robbins?
After teasing that Arizona would be involved with a new woman on Grey's Anatomy Season 12, yet failing to deliver, series creator Shonda Rhimes is making a fresh promise to viewers.
And we can't wait to see how it plays out.
"We're absolutely going to see it," Rhimes told Entertainment Weekly of Arizona's revamped romantic life.
Bringing up actress Jessica Capshow, she continued:
"Jessica was very, very delightfully pregnant at the end of last year, and so she's not in the first two episodes - which everybody brace yourselves for - because she's taking a little bit of time off for kids, but then she's back.
"I'm very excited to introduce a love interest for her, and to get to tell a story with her that lets her be who she is, and to see who she is post the relationships that she's had."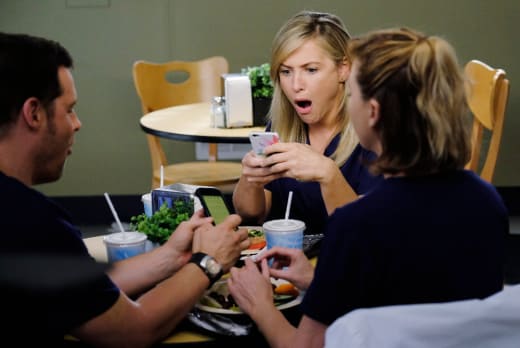 Arizona, of course, was kept plenty busy last year with her old love interest.
She fought with Callie for custody of their daughter, eventually giving in and letting Callie move to New York.
Sarah Ramirez has since left the show, meaning any hope for a Callie and Arizona reunion has more or less been dashed.
Arizona's plate is quite empty when it comes to her love life.
"We're playing that Arizona gets to go visit her daughter and her daughter gets to come see her," Rhimes says. "So it's not this sense of loss. In our world, Callie still exists."
As for the type of woman who Arizona will cozy up to this fall?
"You don't want to just stick two people together," Rhimes teases.
"I want to do it organically and I want the audience to be rooting for it. So I think we're going to have fun with it."
Grey's Anatomy Season 13 premiere on Thursday, September 22 at 8/7c on ABC.
Are you excited to see who Arizona may end up with?
Matt Richenthal is the Editor in Chief of TV Fanatic. Follow him on Twitter and on Google+.