Major Crimes will continue to be TNT's longest-running drama.
It was just renewed for a sixth season by the network.
The successful series predates current network head Kevin Reilly and a time when the net focused on procedural fare.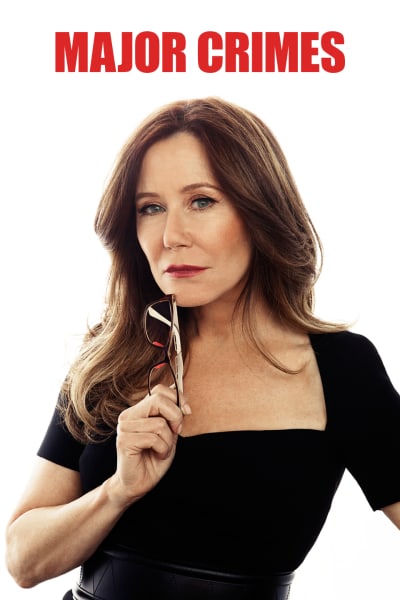 While the focus may be changing at the network, there's no denying the focus of TNT's audience. 
This past summer, Major Crimes reached an average of 10 million viewers per episode across TNT's multiple platforms and finished the third quarter ranking as one of cable's Top 10 dramas with adults 18-49.
Initially launched as a follow-up to TNT's long-running hit The Closer, Major Crimes quickly established itself as a must-see drama in its own right.
In its first season, it ranked as cable's #1 new drama of 2012, and it has remained among the most-watched dramas on cable ever since.
Major Crimes centers on a special squad within the LAPD that deals with high-profile or particularly sensitive crimes.
Led by Captain Sharon Raydor (Mary McDonnell), the squad includes Lieutenant Provenza (G. W. Bailey) and Lieutenant Andy Flynn (Tony Denison) as her right and left hand and a great cop buddy duo.
Lieutenant Michael Tao (Michael Paul Chan), Detective Julio Sanchez (Raymond Cruz), tech expert and reserve officer Buzz Watson (Phillip P. Keene) and Detective Amy Sykes (Kearran Giovanni) are the intrepid team on which Rador relies.
Collaborating on many of their cases is medical examiner Dr. Morales (Jonathan Del Arco).
The squad's work has also become a source of inspiration for Rusty (Graham Patrick Martin), Sharon Raydor's adopted son, who hopes one day to have a career as a lawyer.
The season's sixth will be an abbreviated run with 13 episodes. Is this a way to slowly move the most popular show out of Reilly's lineup?
It's hard to tell.
From the second to the fifth seasons, the show ran anywhere from 19-23 episodes.
But within those seasons, it wasn't unheard of to add episodes during the first half of a season while it was already in progress, so don't lose hope.
Other shows left over from the previous regime include The Last Ship and The Librarians.
The Last Ship is already set to return, and The Librarians is expected to score a fourth season.
Major Crimes joins other 2017 fare on TNT including The Alienist, Claws, Good Behavior and Animal Kingdom.
While the previous regime had a particular focus of where the network was going, it's a little more difficult to pin down where TNT is heading with their current slate. 
Definitely less procedural and darker in nature, whether comedies or dramas. We applaud them for keeping Major Crimes on board!
If you're in the mood to catch up on Major Crimes before its Winter Premiere on Wednesday, February 22, you can watch Major Crimes online right now!
Carissa Pavlica is the managing editor and a staff writer for TV Fanatic. She's a member of the Critic's Choice Association, enjoys mentoring writers, cats, and passionately discussing the nuances of television and film. Follow her on Twitter and email her here at TV Fanatic.