Designated Survivor Season 1 Episode 20 Review: Bombshell

Lisa Babick at .
I give you my word. (Okay, Tom didn't really say it like Jack Bauer, but you know he really wanted to.)
President Kirkman made the ultimate promise on Designated Survivor Season 1 Episode 20 while trying to move his nuclear disarmament initiative forward, but Abe Leonard's "bombshell" article spoiled the fun.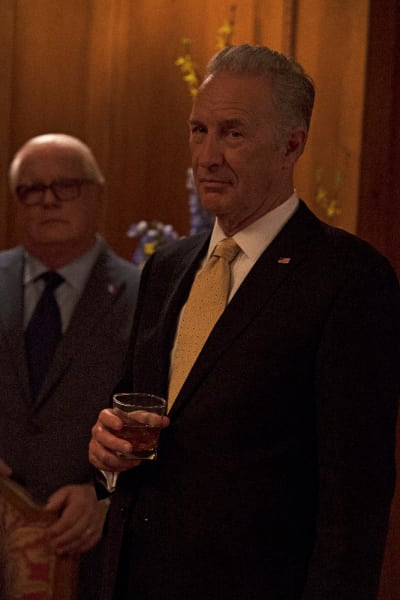 Leave it to a tired and worn-down reporter to ruin Tom Kirkman's day. I'd venture to say that this may have been one of the longest days of his life, but that would be inaccurate.
While it was a very trying day, Kirkman made the best of it. That's just the way Kirkman operates. He's an eternal optimist.
Leonard's story made international headlines and caused Kirkman a huge headache (and Seth, too) when it was revealed that Al Sakar wasn't responsible for the Capitol bombing.
We know it's true, but everyone else in Kirkman's world doesn't. Not even Moss, who was beyond infuriated when POTUS finally dished about what's really going on.
Despite his anger at not being told, Moss still has Kirkman's back, and I'm glad. I was worried that he might turn out to be involved somehow in the conspiracy.
But considering all the twists and turns on this show that still could be a possibility. Why does this show make you distrust everyone?!
Kirkman thought that by telling the summit that the bombing issue was a matter of national security and he couldn't answer any questions, the French PM refused to move forward with Kirkman's initiative until he told the truth about what was going on.
It was mean how the French Madame shook Kirkman down, but she did what she thought was necessary. Still, she wasn't very nice. Was name-calling really necessary?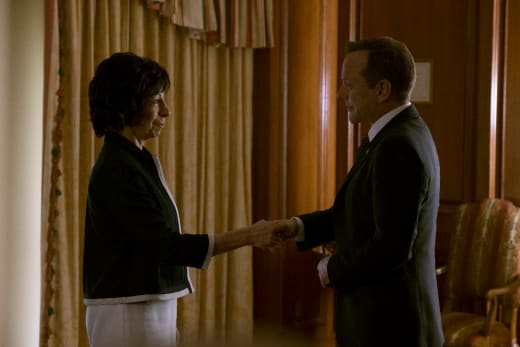 It was funny though that Kirkman took it all with a grain of salt, but some of that stuff had to hit him hard. Being called a "blunderer" had to cut him especially considering he had to translate it for the Prime Minister.
But Kirkman being Kirkman was able to smooth everything over later and even convince her to reconsider his initiative at a later time.
Like Moss said later in so many words, Kirkman is greatness in the making. And everyone sees it. Even his enemies.
Hannah didn't get any closer to finding out the truth about anything. The only thing she got close to was a bomb in a van at FBI headquarters.
How ironic that the bad guys took her back from whence she came. I don't get why they just didn't kill her in the very beginning.
I understand why because she's a main character, etc., etc., but it isn't very logical. After all, they killed (YES! THEY KILLED) Jason when they perceived him to be a threat. Why keep her alive?
I'm pretty sure we can say the man is dead and gone. 
There would have been no point showing her his wedding ring if it wasn't true. And I'm very disappointed about that, but I guess someone had to die. It's just too bad it was Jason. He didn't even get a chance to exact any sort of revenge.
But maybe Hannah will do it for him. I guarantee she'll do it for him. After she escapes from the van which we know she will. 
And she will escape from the van and save everyone in the building, right? Because that's what Hannah Wells does. She kicks ass.
It was nice to see Chuck again. I'm just surprised he didn't take into account that the bad guys might make digital fingerprint clones. It might have made his life easier.
But I liked that outcome better than someone else being framed. I thought it was going to be Emily which would have been a mess. Still, it was frustrating to watch Whitaker walk right past Mike. 
His time will come. Very soon, I hope.
What did you think of "Bombshell"? Will Hannah stop the bomb in time? Will she survive? Will Whitaker get caught?
Are you psyched for the finale?
Hit the comments and share your thoughts!
If you need to catch up on the excitement, you can watch Designated Survivor online right here via TV Fanatic!