Prison Break Season 5 Episode 5 Review: Contingency
Paul Dailly at .
Things just got considerably murkier for Michael's big escape plan. 
On Prison Break Season 5 Episode 5, there was another death. There were also a lot of twists that kept my jaw firmly on the floor throughout. 
Let's chat about Sid first. Being one of the newer characters, it's always difficult to emerge out of the shadows of the more well-known characters, but Sid succeeded at every turn. 
His story was heartbreaking, but I was glad he got the death of a hero. There was no way he was going to let that little twit take his team members down. 
However, I foreshadowed his death as soon as he opened up to Whip about what happened to his first love. The rule of thumb for TV shows is that any character who randomly gets fleshed out gets killed off.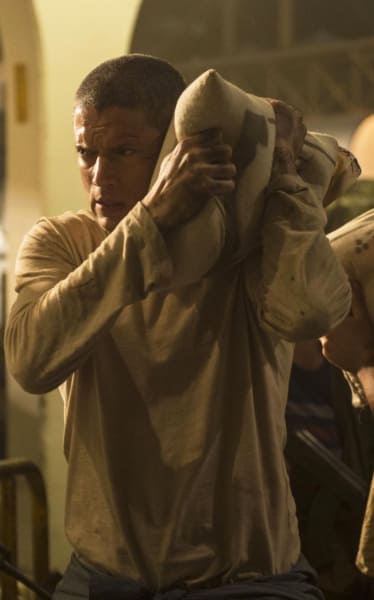 It was unsettling to watch Sid asking Whip to kill him, but he knew if he were captured, his death would be gruesome as hell. Despite my love/hate feelings towards Whip, it was nice that he stuck by Sid in his time of need. 
Whip was as in the dark as us viewers before this installment. We wanted to know exactly why Michael faked his death to live a life of crime, so it was very satisfying getting the truth. 
Michael has always been a family man, so I can totally get on board with doing his part to allow his family a normal life, but it kind of imploded in their faces years later. 
Every single time these characters have calm in their lives, something else happens, and it's horrible. It will be a travesty if this miniseries concludes on yet another uncertain note.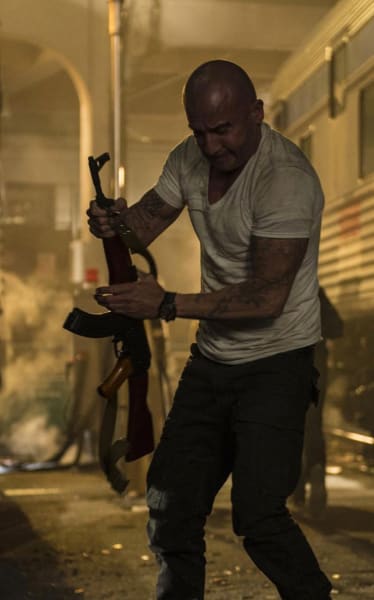 Lincoln was understandably confused about what was going on. He traveled the world in the very hope that he would be able to catch up with his brother in the flesh. 
It's just a shame they are meeting under the direst of circumstances. There's definitely an element of resentment from Lincoln about the way Michael handled Poseidon. 
I mean, it would have been easy for Michael to come clean, but Michael also knew there would be consequences if his family learned about his new mission getting the world's worst people out of prison. 
I agree with Michael about keeping everyone in the dark. Would he have been able to live with himself if he got the people he loved the most killed? 
Not a chance in hell.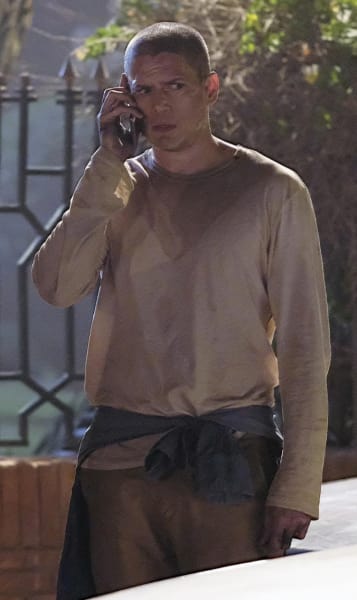 Now, it seems like there is going to be an uphill battle for Michael to regain the trust of the people closest to him. Whip has always questioned whether Michael could be trusted. 
He felt like he was being used at times, and I actually think Michael could have been doing just that. But what's using someone for information if you plan on taking them to safety?
That whole final scene with plane reminded me of the final episode of Prison Break Season 1. The plane disappeared just as the cons made it to the airfield. 
Maybe it was a nostalgic throwback thrown in for fans of the series, but it did not make it any less upsetting. The nightmare could have been over for our favorite characters, but it's really just beginning.
I liked that Lincoln told C-Note and Sheba to do the right thing and take the plane. Those kids would have died otherwise, so even though Linc knew he was signing his own life away, it was nice that he managed to save some people in the process. 
Back in America, Sara was trying to get the truth about Jacob when T-Bag showed her the picture. I needed to laugh at the fact Sara waved the picture of Jacob with the villains, all while young Mike was sitting in the car. 
You would think she would have played it cool to get away from him before calling him out. That said, Sara hugging Jacob at the end confirmed that she was not buying his story. 
I just hope this means she also does not trust Heather. Sara should know better. If The Company taught her anything over the years, it was that they knew everyone. 
"Contingency" was another solid episode of this Fox drama series. I loved everything about it. It was drama from start to finish, and it's keeping me on my toes. 
Other tidbits from the episode:
Did anyone else think Ja was trying to get ISIL to shoot him while hosting the canister? I was so sure we would be losing him this week.  
Realistically, what else can T-Bag bring to the story now that he's unmasked Jacob as a villain?
Something tells me Sheba and Lincoln are going to be together when the series concludes. Hopefully, we find out what the heck happened to Sofia before then. 
The scene with ISIL appearing in the airport was scary. They could have shot at anyone and got away with it. 
Will young Mike prove integral to taking down Poseidon? He seemed to be listening to everything Sara was saying to Heather. If he has half the brains his father does, then I think he would be up to the challenge. 
My heart broke when we got to see Sara in prison again. That final movie was such an awful way to bid adieu to the original series. 
Can we get some Gretchen before the end of this event series? Please, I'm begging. 
I laughed out loud when Lincoln hit the dude with the crate who wanted to steal his boots. No one steals Heatwave's boots and gets away with it.  
Remember you can watch Prison Break online right here via TV Fanatic. Get caught up now!
Over to you, Prison Break Fanatics! What did you think of this shocking episode? Should there be more after this revival series ends?
Sound off below!
Paul Dailly is the Associate Editor for TV Fanatic. Follow him on Twitter.