Timeless: Trips to the Future, A Familiar Villain & MORE!!
Paul Dailly at .
Timeless defied the odds when it was saved from cancellation a mere three days after NBC swung the ax in May, and we're still trying come to terms with the fact that the show is returning. 
It was one of the biggest stories of the year because of how fast the switcheroo occurred. Three days is not a long time for a TV show to be canceled for.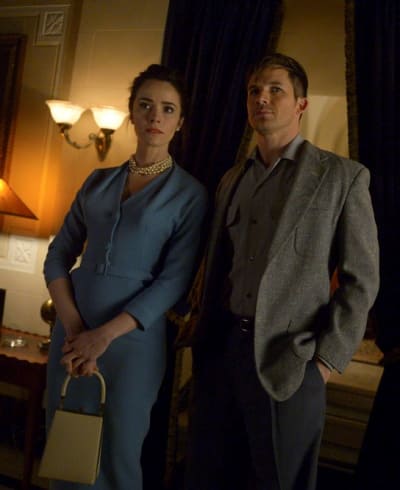 As could be expected, the cast and crew were ecstatic as they attended the San Diego Comic-Con panel for the series and opened up about their thoughts on the series' new lease on life. 
"The point of the panel is to celebrate you for saving the show so I think you deserve a round of applause," co-creator Eric Kripke told the crowd, which immediately struck a chord with the crowd. 
Any TV show needs a fandom, and Kripke and Shawn Ryan wanted the crowd to pick a name and stick with it. 
#Clockblockers eked out a win over #TimeFandits, and we're very happy about it. The latter is just not all that exciting.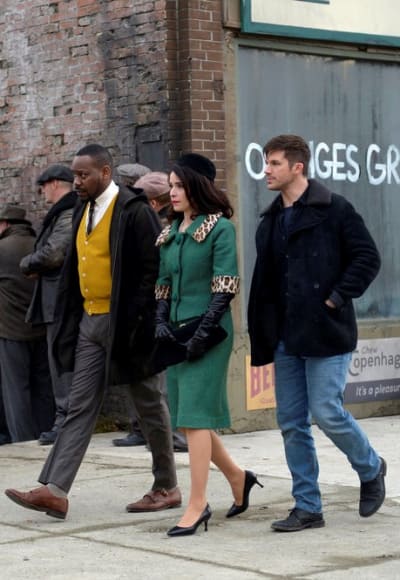 "We had been canceled that Wednesday so… we started to make peace, you're starting to go through your grieving process," Kripke said.
"There was no hint. It was Sony, to their credit, and NBC busting their ass behind the scenes," Kripke continued the phone call he received from NBC.
"It was truly out of the blue."
On a funnier note, Abigail Spencer revealed that she was fast asleep when the news broke about the revival. 
"I was totally asleep. My phone was off and I woke up, I'm not kidding, to hundreds of texts," she said.
As is always the case with the internet, some stories can be manipulated and she was skeptical to believe the news until she received an email from Shawn. 
"It's truly magical," she said.
While fans generally lash out the powers that be for not wrapping up bubble shows, Kripke revealed that's not the best approach. 
"You come in hard, like, 'No man, we're coming back,' and you write that way," he said.
"To me that's the only way you write a show."
Spencer then went on to talk about the reveal that Lucy's mother is Rittenhouse.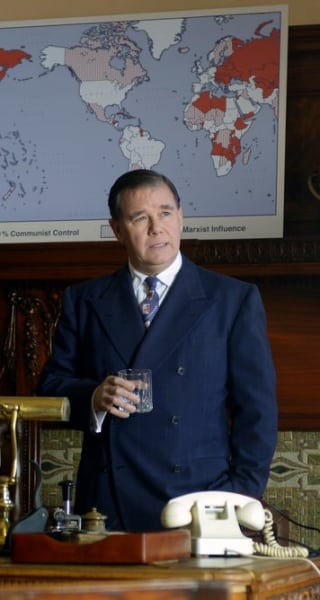 "What was difficult about that scene was… we're basically wrapping up all of season one and dropping this huge bomb all in the same breath," she said.
"I felt very close to Lucy. I felt very overwhelmed, I felt saddened. ... It was a lot of emotions and feelings going on and a lot of words to say. Lucy is, unlike me, very verbose," she added. 
That big cliffhanger will be explored further in Season 2, because Lucy's mom has been revealed to be this huge villain. 
"Lucy's mom is really going to be one of the major big bads in season two," said Kripke.
"Rittenhouse does have their hands on the time machine so that is way worse than Garcia having his hands on the time machine and Garcia and the team are kind of, sort of now facing a common enemy so there's going to be some sort of complicated, really fraught, messy team-up with that."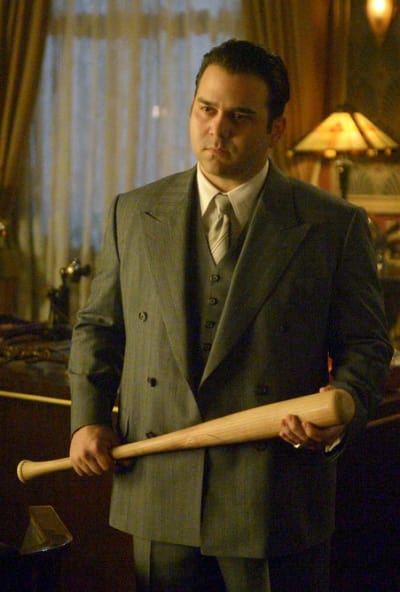 Ryan then revealed that they want to delve deeper into the characters in Season 2. 
"We'll still have spectacle and bigness," he said. But, "I think we'll just have episodes where we dive deep into the Lucy and Wyatt of it all."
Kripke also never ruled out taking a trip to the future with the show, though he did not seem entirely enthusiastic about it. 
"Never say never but kind of never," he said. "It's rare that the future is done well on TV, you can probably count on one hand or a couple fingers."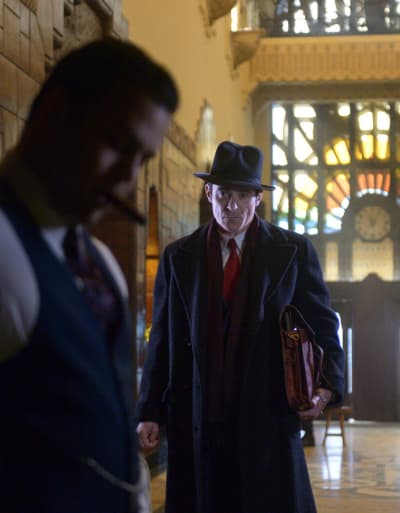 "It's always bad and so I don't think we want to do that. We love the research, we love that it's historically based."
"We love that we can represent stories that are diverse and inclusive. God willing, we're in season seven or eight, ask me again… but I don't think anytime soon."
Remember you can watch Timeless online right here via TV Fanatic. Get caught up now!
What do you think of all the scoop from Comic-Con?
Sound off below!
Paul Dailly is the Associate Editor for TV Fanatic. Follow him on Twitter.