Why Paul Abrahamian Has To Win Big Brother 19
Paul Dailly at .
Love it or hate it, Big Brother is a solid summer offering that keeps the lights on for CBS during the months with scarce TV. 
The show is addictive as hell, but Big Brother Season 19 has been one of its worst. Yes, even worse than the Writer's Strike-induced winter season that made Big Brother a cheap version of The Bachelor.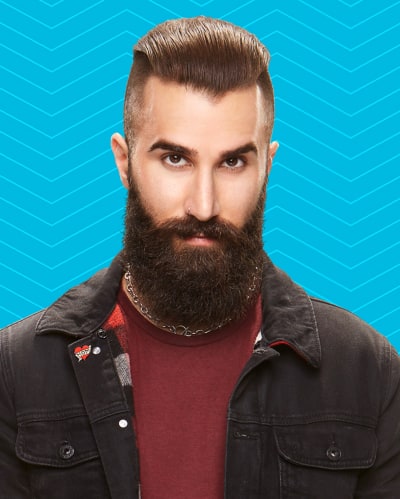 Paul first played last season, and his game was sincere. He was blindsided on multiple occasions and thought that he had done everything he could to sway the jury to vote in his favor. 
To the surprise of everyone, it was a 5-4 vote in Nicole Franzel's favor, and she emerged as the unlikely victor of Big Brother Season 18. Nicole's gameplay was not as strong in her return season, opting to go the showmance route to make it further into the game. 
With Paul, his biggest flaw was jury management, and most of the houseguests who left were not his biggest fans. That's why the vote did not go in his favor.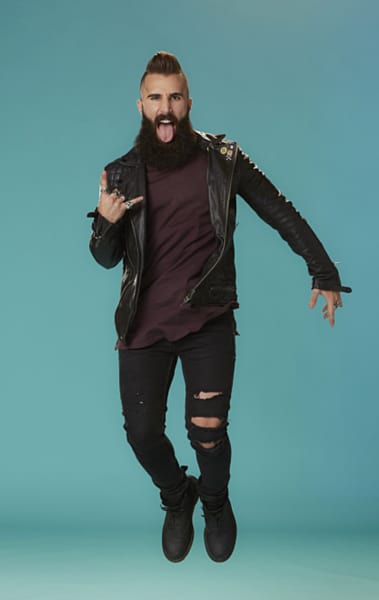 When he returned to the game earlier this season, he quickly emerged as a target, but this was diffused somewhat by his perk of getting to hand out safety to a select number of houseguests. 
This helped him build bridges in the house and get to know his fellow houseguests' strengths and weaknesses. We could sit here all day and complain about the unfair advantages he has received since returning, but it's not like it's going to change the end result. 
Winning the three weeks of safety also helped him because he started to adapt and try finding out everything that was going on and taking information to certain people and pledging allegiance to them. 
For some reason, nobody aside from Cody recognized how much of a threat Paul was, and so he was left to nurture his friendships and play both sides for as long as possible. 
The only people who wanted to take a shot at him were Cody and Jessica, but Cody's complex personality granted him an early exit from the game. 
Things seemed to get interesting when he returned, but he and Jessica were swiftly taken out after all of their power came to a close. Paul has been open to those closest to him about wanting to go to the end with them. 
He had deals with most of the houseguests and was always thinking about targets for the future. The other houseguests were always thinking short-term, but Paul knew he had to manipulate certain situations to keep the heat off of him. 
Unfortunately, that also meant creating a group of bullies and having them do his bidding while he sat and watched it all play out. It was harsh for the houseguest on the receiving end of the screams, but it further solidified Paul as a Big Brother mastermind. 
Paul has also been smart about getting people throw competitions, and the most glaring example of that happening very recent. He got everyone to throw the HOH competition, and Christmas and her bad ankle won.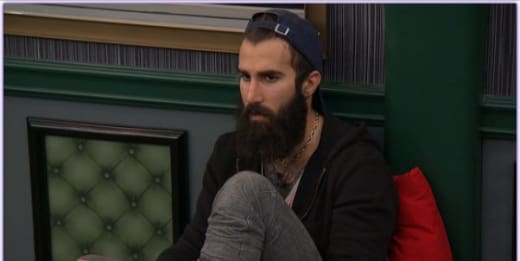 It shows just how persuasive Paul is at the game and the effect he has on the other houseguests. His jury management has been in top form this season, too. 
He's covering all bases and only winning the competitions he knows he needs to win. It's smart, and out of Josh and Christmas, he deserves to win. 
He has been the only one playing since the beginning, and that's a move that should be respected by the jury. His loyalty has taken a huge hit during his second stint in the house, but maybe he knew that Nicole only got to the end by backstabbing everyone. 
It's such a shame that this has been the season of lemmings, and everyone has just blindly followed this one person for so long. Christmas and Josh are really going to struggle outside the house without someone to follow.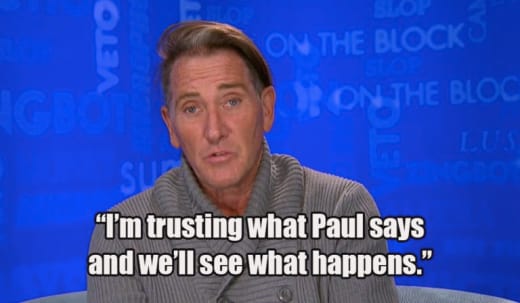 Out of the jurors, Matt, Raven, Cody, and Kevin will certainly throw their votes to Paul. The others will likely waver because they have all compared notes inside the jury house. 
Will Paul be able to sway that final vote, or will he be settling for second place for the second season in a row? We'll find out on Wednesday night!
Take your pick below for who you think should win. 
Paul Dailly is the Associate Editor for TV Fanatic. Follow him on Twitter.