DC's Legends of Tomorrow Season 3 Episode 2 Review: Freakshow

Jay Ruymann at .
Amaya returns on DC's Legends of Tomorrow Season 3 Episode 2, but is she the same woman we knew previously?
It seems like a lot has happened in her life since we last saw her, and it was much more eventful than the time we spent away from the other Legends.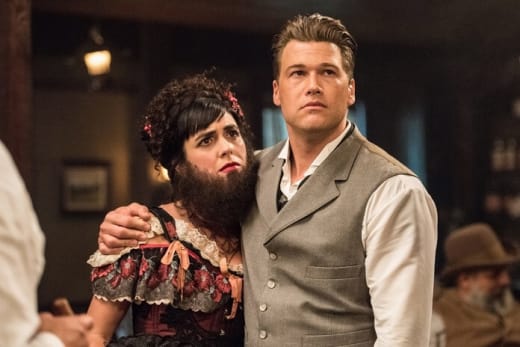 The team wasn't as interesting without her, so it's good to have her back, but it'll be interesting to see how the darkness affects her going forward.
Hey, girl. How 'bout one final mission for old times' sake?

Sara
She was previously a voice of reason and justice on the team, and now she's fighting the urge to kill people, so she's definitely playing a different role and all we can do is hope the writers don't mess it up.
Amaya going down a dark path has to mess up time since she's supposed to be a hero in the Justice Society of America, so will we see two evil Vixens this season? Did the Legends mess up Amaya's destiny and turn her and her future spawn evil?
Seeing Mari (Vixen on CW Seed) has to mean we'll see more of her going forward, so hopefully we get some family history and memorable moments between these two women, because if Vixen is going to be prominent on the series, we need to see the legacy that exists.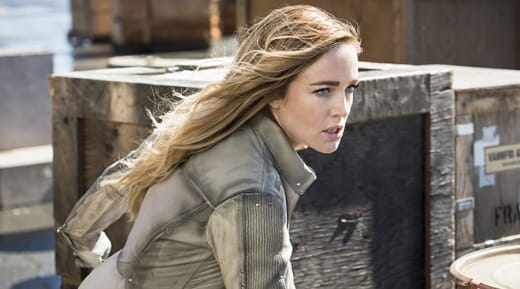 As for the rest of the team, the stand outs in this episode were definitely Sara and Nate.
Sara seems to be the star of the series, which is definitely alright with us, but her demeanor vs. the rest of the team's doesn't quite match up this season and it doesn't really make sense.
Sara is taking everything so seriously, whereas the rest of the team is laughing and making rookie mistakes. Like Nate drunk-fessing to P.T. Barnum that he and his friends have special abilities.
It's such a first season mistake to make, so it doesn't make sense that we're seeing this now, especially with the way Sara is behaving. Her demeanor seems to be leaning more toward her demeanor when she was on Arrow, which the writers made a point to change coming over to Legends.
Could Sara leave the team? It's doubtful this series would survive without Sara as the lead, so probably not, which means that she's going to have to learn to be light-hearted and be the Captain Lance she's meant to be.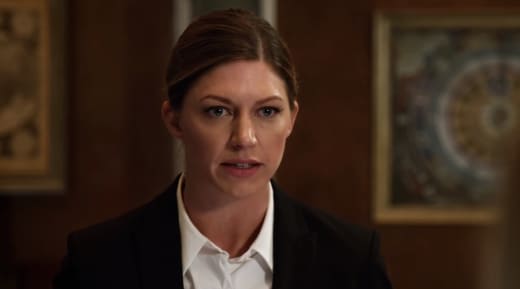 Having Ava around can't be helping either, since she's so determined to make them fail, but Ava and Sara would make an interesting team. Their fight was so evenly matched that they decided to take a water break. Who does that?
Knowing Sara is getting a new (female) love interest this season, it begs the question of whether this is Ava or not. Could Ava and Sara get together, even though the two are constantly insulting the other's abilities?
Could they put everything to the side and fall in love?
Sara: We really messed up time.
Mick: Look like we gave time acne.
Also, did anyone else notice the shout out to Laurel Lance in this episode? With Black Siren roaming Star City, we have to wonder whether Sara will go back and meet her sister's doppelganger, or whether the writers will finally fix their mistake and bring Laurel back to life.
It was such an unnecessary thing to bring into the episode, unless the writers plan on doing something with Laurel soon on Legends of Tomorrow. 
Nate, on the other hand, was kind of awful.
He's such a liability to the team, which has been shown in the past two episodes, and he's really not necessary. Yes, he's a good addition personality-wise, but he's the reason they have gotten into trouble so far this season.
His history book slipped out of his hands and into Julius Caesar's, and then he drunkenly told the entire world that he and his friends had powers which raised the anachronism from a level one to a level eight.
Nate really needs to step up his game or step down from the Waverider. He's not necessarily needed on the team at all; the show did fine without Steel before, and if he keeps messing up like this, the Legends will be better off without him, too.
Sara: Let me get this straight: you three released a giant Sabertooth tiger.
Nate is so far the biggest risk on the team, and nobody should be letting him off the ship. He has a lot he needs to work through with Amaya, clearly, but he also needs to stop making stupid mistakes. They all do.
It's season 3 of the series, not season 1. The ante should have been upped, but somehow it has fallen low than it was in season 2.
Side note: the quote of the episode definitely goes to this one.
Ray: I hear the Titanic had amazing food.
Stein: Absolutely not. I refuse to step foot on the Titanic. Whoever built that ship ought to be shot.
What did you think of the episode? Are you happy Amaya's returned? Do the Legends need Nate? Leave your thoughts in the comments below!
Don't forget, you can watch DC's Legends of Tomorrow online right here at TV Fanatic!
Legends of Tomorrow airs Tuesdays at 9/8c on The CW. Stay tuned for more news, updates, and reviews!
Jay Ruymann was a staff writer for TV Fanatic. He retired in January 2018.