Ray Donovan Season 5 Episode 11 Review: Michael
Paul Dailly at .
Ray should probably just flee the country at this stage. 
On Ray Donovan Season 5 Episode 11, Hollywood's number one fixer continued to be immersed in a complicated web of deceit, and it's getting more evident by the hour that this show could be gearing up to say goodbye.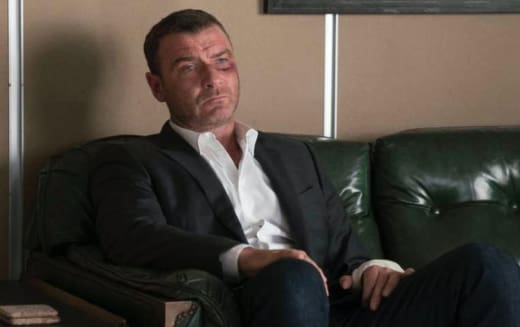 There was something very full circle about Mickey declaring war on Ray. Ray has hated his father for years, and he has excellent reasons for it, but his revenge could be his ultimate undoing. 
Although Ray did not pull the trigger, he is partly responsible for Frank's death. If he had not urged the head of the FBI to send his father to prison, then Darryl would not have pulled the trigger that ended him. 
It was obvious Ray was going to use the death of Frank to get the upper hand. He wanted Bridget out of jail, and finding another way to get rid of Mickey was the icing on the cake. 
Now that Mickey has realized there is absolutely no hope of a relationship with Ray, he's going to wheel and deal until he gets out. Whatever he does, it's going to be a whole lot of fun to watch.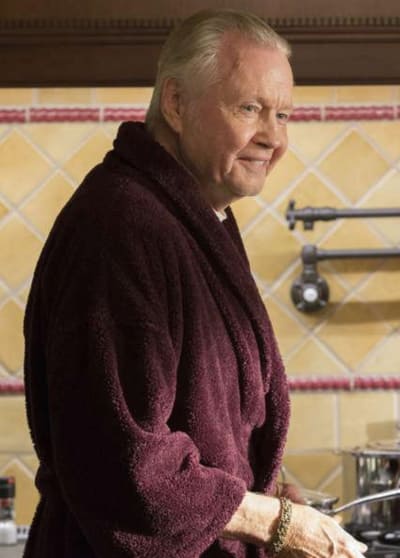 Whatever he decides to do, it will probably be sidelined in favor of wrapping up the Sam Winslow arc. Ray still has Landry to take out of the equation, and that will serve as a sigh of relief for some of the characters. 
The chat with Bridget in the car was long overdue, but the chances of the father and daughter ever being close again are pretty much nil. I can't be the only one who loved it when Bridget opened up about not regretting helping her mother end her life. 
To Bridget, that was a dying wish from her mother, and she knew her dad or brother would not be strong enough to help out with assisted suicide. She knew her mother was ready to pass on, and that's why she went through with it. 
At no point did she want to do it, but she wanted Abby to go on her terms. Ray had already disposed of the first batch of pills, so there was no way he was going to be swayed to kill his wife. 
The best part about the whole exchange was Bridget calling out Ray for sleeping with Natalie. He was hurting during Abby's cancer treatment, but it did not give him the right to go out and have sex with another woman. 
It shows a severe lack of respect, and he deserves to hurt for what he did. If he thought getting Bridget out of jail would help his relationship with her, he was wrong. What Ray did to Smitty was playing God, and he should be embarrassed to call himself a father.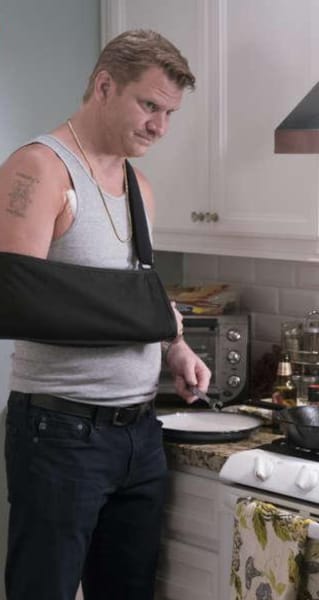 Teresa's revelation to Bunchy was one of the crappiest developments this Showtime drama has ever had. Bunchy stood by her so many times and lets her follow her dreams. 
What does she do to repay him? Cheats on him. That's what. I can't even begin to imagine what was going through her mind when she left Bunchy with their kid in the first place, but maybe she should just stay on tour full stop. 
Bunchy would be wise to let her move on and do her own thing because she's already proven she cannot be trusted, and I don't see any way he will be able to trust her enough to let her out of his sight again. 
Teresa disappearing earlier on Ray Donovan Season 5 made it seem like the writers had no idea where to take the character, but the infidelity route has been done to death on TV, and I would have thought this show would be able to find a more creative way of causing some uncertainty in the relationship. 
"Michael" was all over the place. The characters are all doing random things that make little sense. It's still unclear whether Showtime is ready to cancel it, but it may be wise to end it if Ray Donovan Season 5 Episode 12 has enough closure. 
Would Showtime really end the show without notice? We'll need to wait to find out! Showtime tends to renew the series while it is still on the air, so it is a little concerning we are still awaiting news on its fate. 
What do you think, Ray Donovan Fanatics? Are you tired of the show? Is there any hope for it?
Hit the comments below!
Remember you can watch Ray Donovan online right here via TV Fanatic. Get caught up right now!
Ray Donovan Season 5 concludes next Sunday on Showtime!
Paul Dailly is the Associate Editor for TV Fanatic. Follow him on Twitter.