Mary McDonnell Breaks Silence on Major Crimes Departure
Paul Dailly at .
There are still four episodes of Major Crimes left before the hit TNT drama series comes to an end. 
But, in one of the most stunning revelations in recent memory, Sharon Raydor was killed off during what was supposed to be her last day on the job. 
If you watch Major Crimes online, you will know that Sharon was unwell and was struggling to keep her health in check for much of Major Crimes Season 6. 
The big death was met with a mixed response from fans who took issue with the show offing its lead with a handful of episodes left to air. 
And the series star, Mary McDonnell has taken notice of the response and took to social media with a lengthy statement thanking the fans for reaching out to her. 
Said McDonnell via Facebook:
One day after. Firstly I am stunned by the level of your feelings and feel myself truly honored by that. To answer many of your questions about the difficulty in holding this information all this time?
Yes excruciating at times. But important to keep quiet . There were hundreds of people still working very hard to shoot the final Episodes . There was tremendous devotion and a lot of care being put into the completion. It was not my place to interrupt that flow with my story... We all went through a lot shooting Sharon's ending.
It was painful and sad and creative and strong. No one of us would have chosen to end the show . The writing was so clearly on the wall and had been for at least two seasons. It is an extremely hard and debilitating experience to continue to shoot a series minus the support of your network.
To that reality and in reaction to understanding we were going to be cancelled James wrote several story arcs until we were sure and then he completed his vision in the way he felt and saw best. It's not easy to die in a narrative.
It takes a lot of creative and spiritual courage . But it also takes chops and so for the actor their is a gratification In the completion. Im sorry if many of you have taken this with so much rage.
Im hoping as the season concludes you will feel more honored and the grief we all feel will have a place to express itself. Because I truly feel that the intention here was dramatic and ultimately honoring.
Thank you to everyone for weighing in both positively and negatively . It's all important. Im very very moved by the level of love you feel for this show. Ill answer a lot of your questions tomorrow in WWSRD.
Till then❤️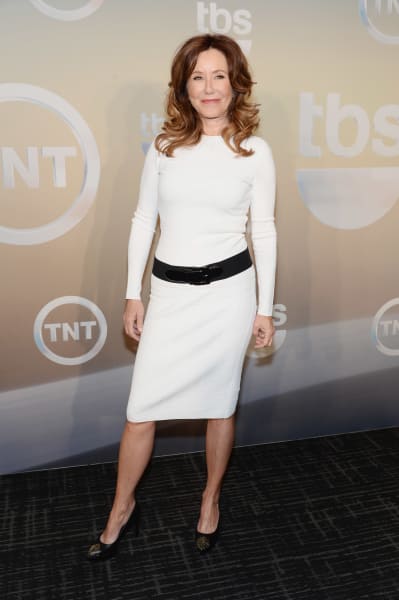 It sure sounds like viewers hoping for one last twist that Sharon faked her death to finally take down Billy Burke's Phillip Stroh are going to be disappointed. 
Over to you, Major Crimes Fanatics! 
What do you think about this statement from Mary? 
Hit the comments below. 
Major Crimes continues next Tuesday on TNT!
Paul Dailly is the Associate Editor for TV Fanatic. Follow him on Twitter.