ABC at TCA: Could Once Upon a Time, S.H.I.E.L.D. & Inhumans Be Renewed?
Paul Dailly at . Updated at .
ABC made a risky decision in 2017. 
The network shifted Once Upon a Time and Agents of S.H.I.E.L.D. to Friday nights, and it has resulted in less than stellar live ratings for both series.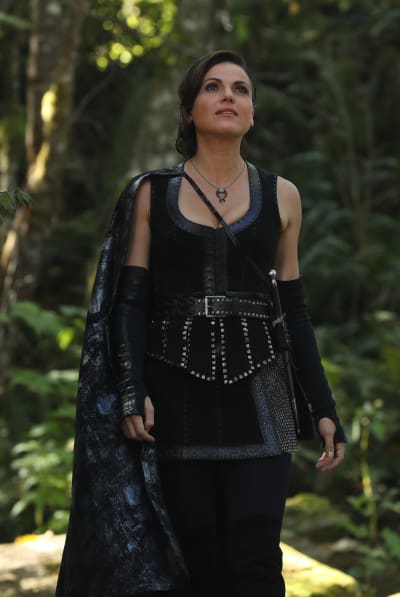 ABC boss, Channing Dungey addressed the fates of the series to reporters at the Television Critics Association winter press tour.
Firstly, she spoke about Agents of S.H.I.E.L.D. which switched things up by taking to space for Season 5. Dungey thinks that the show's "creativity this season I honestly think is the strongest that it's ever been, and we've been really excited about what the producers are talking about for the second half of the season."
While she did not confirm or deny whether the series would be returning during the 2018-2019 season, she said that she would need to hear the plan from the producers for Season 6 to "make a better determination about whether we're going to order another season or not."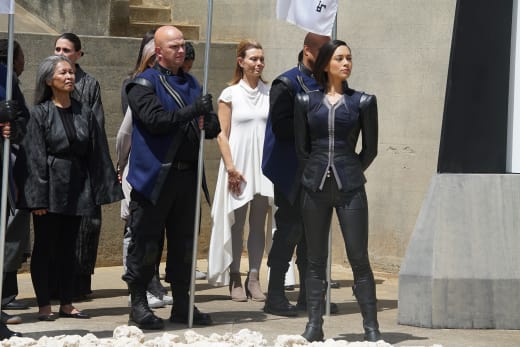 Meanwhile, the critically maligned Marvel's Inhumans which premiered after an IMAX preview in the fall, will likely not be back. Dungey was critical of the show's numbers. 
"It didn't perform for us at the level that we would have wanted," she said.
"We haven't made any official decisions yet, but I will say the numbers were less exciting for us than we hoped they would be."
It does not sound like the show stands a shot at another season, you guys!
While Once Upon a Time has taken a hit in the ratings since the move to Friday nights, Channing was quick to point out that the show is doing well with delayed viewing factored in. 
"Ratings have been a little bit lower on Friday than they were on Sunday, but in delayed viewing, which we were averaging a bump of about 55% before, this year's been into the triple digits, so the actual fanbase really hasn't shifted very much, it's more that they've been watching more time-shifted since we've been on Friday."
While that's a bit of good news, it does not confirm the show will be back. The producers still need to pitch their idea for Season 8. 
Okay, TV Fanatics. What do you think of these tidbits from TCA? Which shows do you want back?
Sound off below. 
Paul Dailly is the Associate Editor for TV Fanatic. Follow him on Twitter.