DC's Legends of Tomorrow Season 3 Episode 11 Review: Here I Go Again

Jay Ruymann at . Updated at .
It's amazing what this series can do when there aren't an abundance of unnecessary characters aboard the Waverider.
DC's Legends of Tomorrow Season 3 Episode 11 follows Zari as she's stuck in a time loop where the end result is always the ship exploding at the end of the hour with all of the Legends onboard.
What an intense hallucination, right?
While you could have predicted something like this at the beginning, the twist at the end with Gideon being behind the simulation of Zari trying to save the other Legends was interesting, and this was an important step toward including Zari as a more permanent fixture on the team.
Member-ish. This was always a temporary arrangement.

Zari
Zari doesn't exactly fit in aboard the ship, and her mentality has always been an issue for some members of the team (read: Sara Lance), but her arrival couldn't have been better timed for the series.
I said this when Zari was first introduced, but including someone from the future is very important because while the rest of the team may be concerned about changing the past in case it has any impact on their present day, the future being better as a result of their missions should also be considered.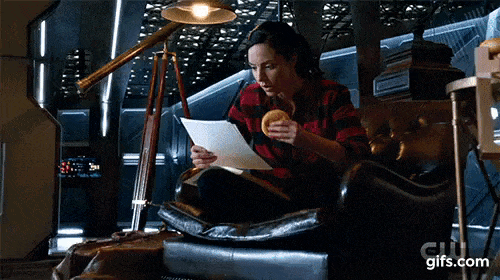 Who wouldn't want the chance the change their past? The Legends fought hard against that, but to the rest of them, Zari's life is their future, and if they can make the world a better place for themselves (and everyone else, including Zari), why not do it?
It's an intriguing debate that should be discussed more thoroughly on the series, especially as an event when the team attempts to change something, but they make the future even worse. We need to see both sides to this, just like we have with everything else the Legends have made worse before.
While Zari has always been most interesting with Ray because of their pessimistic and optimistic attitudes, pairing her with Nate for this episode actually made for an interesting team, and I'd like to see more of them working together.
Ray: Happy Captain, happy ship.
Zari: No one says that.
Nate's usually an unbearable mess as of late, so to see him actually take charge and attempt to solve the mystery and save the day was a refreshing change, even if all of that was overshadowed by his never-ending relationship with Amaya, which is apparently back on again, and they had sex during a mission.
For being "heroes," these characters sure are quite dumb.
Learning Gideon was behind this mess was interesting because it shows how attached she's become to the team, too, and that Gideon is just as much a Legend as anyone aboard the ship, even if she's an AI.
Also, this hour was really important for everyone as the series progresses without Firestorm.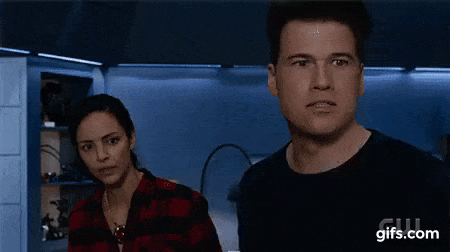 One of my biggest criticisms of this show has always been the number of characters on the Waverider and the struggle to focus on all of them, and while there are still major issues, we learned now that it's possible to have everyone in an episode explored.
Zari investigated everyone on the ship and even had time to learn more about them (more than most fans of the show have learned about Ray thus far).
With two characters gone and only one being replaced (so far), LoT should stick to a slightly smaller team and use the extra time in each installment exploring the characters more deeply than they have previously.
Zari: To see if there are any other loopholes in history that we can exploit.
Sara: We? You.
Single episode arcs for characters are always disappointing, boring, and not fully developed because there are so many characters to flesh out (and they like to include them all, even if they aren't fully utilized in any way, like Mick watching football).
Going forward, I'd like to learn more about the characters we have on the Waverider outside of their lives as heroes. Who would have thought Mick was a writer? Simple things like that, which are used for comedic relief obviously, are far too often overlooked.
With Wally coming to the show, there's an opportunity to learn from past mistakes. Even with Zari, it took several episodes to even get a look at her that included her questioning her role on the ship as a teammate and as a friend.
Wally's arrival — while poorly timed with Mallus as a threat — has the potential to be the best character introduction because there have been so many, and Wally is unique to the show because he's so different from everyone else.
Side note: it's always nice to hear Sara is actually broken up by the loss of her sister, and I'm excited to see how her relationship with Ava advances.
What did you think of "Here I Go Again"? Leave your thoughts in the comments below!
Legends of Tomorrow airs Mondays at 8/7c on The CW! You can watch DC's Legends of Tomorrow online right here at TV Fanatic!
Jay Ruymann was a staff writer for TV Fanatic. He retired in January 2018.