Carissa's Corner: Why are We In Love with Love Triangles?
Carissa Pavlica at . Updated at .
Hey guys, I'm back with more chitter chatter about TV!
For those of you who were here for the debut of Carissa's Corner, thank you so much for reading. It gave me the warm fuzzies.
To the rest of you, welcome aboard! My mind is a crazy place, and I'm here to dump it all out, so we can discuss it productively. Or something like that. Let's go!
I know everybody loves The Good Doctor, but I'm not a fan. Still, I read all the reviews because that's my job.
I was shocked to learn that not only has Will Yun Lee been extraordinarily busy with Netflix's Altered Carbon (He was the best part of the series for me), he's also now taken up residence on The Good Doc.
Related: Falling Water Stars Dish on Season 2: New Skills, Primal Places
That's worrisome for me since he is also one of three leads on USA Network's Falling Water, a criminally under-watched sci-fi show about people who can infiltrate the dreams of others.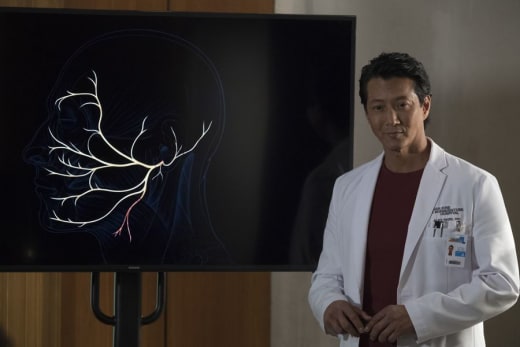 When I hit Google to do a little recon on Lee's Good Doc tenure, Lee's tweets on Saturday night with the finale worried me. On his Twitter stream he has two that go like this: 
It's been a fun 2 season ride w/@FallingWaterUSA ! Thanks to all the fans who took this twisted trip with us. SEASON FINALE tonight on @USA_Network 10/9c.
and
That's a wrap on @FallingWaterUSA !! 👊🏾 Miss my partner in crime @SepidehMoafi !! ❤️
The wording of his tweets sounds final. He's speaking about the seasons as if he's not returning, mentioning "us" and calling it a wrap on the series, not the seaosn.
I'd be very sad if it's canceled because dreams are my thing and Falling Water is worth watching. The premise is unique, it's artistically filmed, and features a stellar cast. 
Did anyone else watch and enjoy the Falling Water?
Scientology has a network now, and it debuted on March 11 like pretty much everything else networks have been holding back foronto the best date in 2018. Who knew March was so popular?
In the initial press release it touted "your favorite TV shows," so I expected to hear about an ironic scheduling of King of Queens and other shows featuring stars with a history like Leah Remini, such as Cheers, Veronica's Closet, as well as Welcome Back Kotter, Mad Men, and That 70s Show.
The debut programming was all about the religion, though, featuring an hour of Church leader David Miscavige (he rarely makes appearances), as well as Meet a Scientologist, and Destination Scientology among others.
I don't have DirecTV, Apple TV or Roku, so I watched "Scientology's Vanished Queen," an episode of Vanity Fair Confidential, on Investigation Discovery (my favorite!!), about the disappearance of Shelly Miscavige, David's wife.
Is all of this being done by Scientology as a countermeasure against the damage inflicted by the popular and award-winning Leah Remini: Scientology and the Aftermath?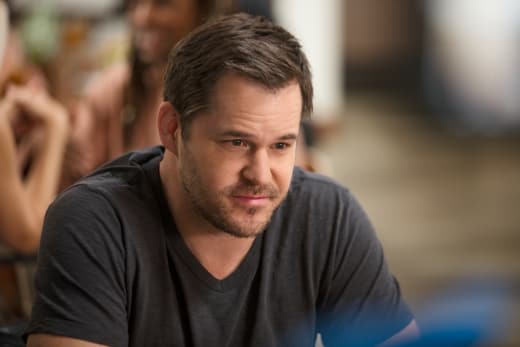 Everybody loves to hate this guy, but Kyle Bornheimer has been cast opposite Ginnifer Goodwin on her comedy pilot, Steps.
Ever since I watched Bornheimer on the American remake of the British series Worst Week back in 2008, he's never let me down.
He was exceptional on Casual as Valerie's sex-addicted boyfriend, Jack. 
That reminds me that the final season of Casual will premiere on July 31, and that's still a ways off. But the good news is it won't roll out weekly. Then again, that's bad news. They'll be in and out of my house in one night!
The big topic of discussion for this Corner comes from Lucifer Season 3 Episode 17. Maybe I'm the only one who got the memo, but I could have sworn all of you have passed it around many times, and the general consensus is nobody likes them. Them what?
Love triangles.
What is up with TV's obsession with the love triangle?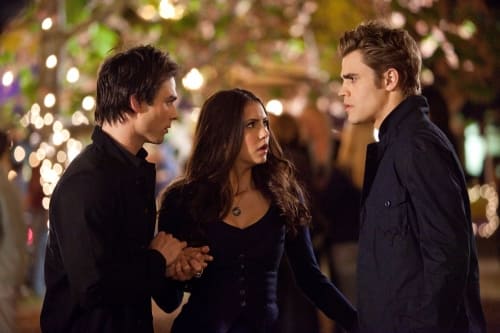 I don't want to brag (and really, I shouldn't because I stomped the fire out too many times), but I have had some excellent loves in my life. I've had love in which another person pined after my boyfriend, I've even had an affair. I've been cheated on, and I've cheated. 
But a certifiable love triangle where I've been pitched back and forth, or two guys fight over me while I stand hopelessly in love with both of them unable to make my decision and they stubbornly refuse to let go? No. 
Related: Channel Zero: Director Arkasha Stevenson on Putting Her Mark on Butcher's Block
Maybe it's different for everyone else, and they're a dime a dozen. But I don't know anyone who has had them. All of the above? Yup. All of that is pretty common.
I don't know many Damon/Elena/Stefan or Olivia/Fitz/Mellie or Brenda/Dylan/Kelly or Dylan/Kelly/Brandon or Sawyer/Kate/Jack or Dawson/Joey/Pacey or Chloe/Clark/Lois or Meredith/Riggs/Maggie or dammit, the list can go on forever, can't it?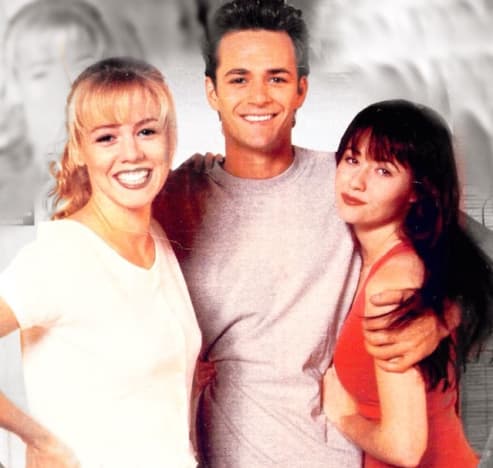 You know what probably can't go on forever? The list of romances that didn't start in a triangle or participate in a triangle. Somehow, we've been convinced that the greatest loves are propelled into being by a love triangle, of all things.
There is nothing pleasant about a triangle. One person is always on the outs. Someone is reaching and not getting what they want. So why have we decided that instead of seeing an amazing love story that stands on its own with its own challenges and rewards, we'd rather a third person get shoved in there?
If we didn't pick sides and give so much love to love triangles, there wouldn't be so many of them on TV. I need to know your thoughts on this because not only isn't life a soap opera, there is a lot more of love to explore than three sides.
OK guys, share your thoughts with me below. I'll be back!
What did YOU watch March 11?
Carissa Pavlica is the managing editor and a staff writer for TV Fanatic. She's a member of the Critic's Choice Association, enjoys mentoring writers, cats, and passionately discussing the nuances of television and film. Follow her on Twitter and email her here at TV Fanatic.