Carissa's Corner: Saving Shows, Best of 2018, and Checking In with Readers

Carissa Pavlica at .
No, I haven't given up on you, dear readers!
I could never do that. You are always on my mind.
As usual, I've bitten off more than I can chew, and as a result, Carissa's Corner got lost in the shuffle. My apologies. 
Well, I'm back, baby! We have a lot to talk about now.
Before I speak at you directly, let's catch up on two pressing matters. While networks are trading shows with some success this season, that doesn't mean there are happy endings for every show fan.
Related: Lucifer Season 4: The Devil Rises Again on Netflix!!
There were excellent results for The Expanse, Brooklyn Nine-Nine, and Lucifer after fan outrage due to cancelation, the latter two at the hands of Fox. They were all saved, landing at three different networks: Amazon, NBC, and Netflix, respectively.
Shadowhunters was cut down due to a financing deal falling through with the production company. That deal with Netflix left Freeform holding the ball. Freeform hasn't been languishing in hits since losing it's biggest show, Pretty Little Liars, and they couldn't find the money to save Shadowhunters.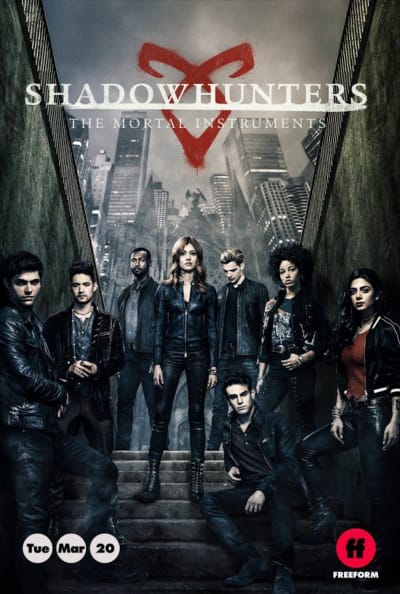 If Netflix didn't want to save the show with partial funding, that's at least one network off the map to save that show. Prolific tweeter and television fan friend, William Shatner, works tirelessly helping fans to save their shows, often reminding them to have a strategy that guides them, so they act as a group and not to bully.
If you want to get in on the action to save Shadowhunters, you can do it by clicking here: They're organized and working hard to save their favorite show.
Related: 15 Reasons Timeless Rocks & Needs to Be Renewed
That leads me to Timeless, which like time travel itself, is in a sort of limbo. NBC hasn't renewed it nor have they canceled it. Their strategy to run it in the spring may not have worked out as they expected, but airing it in the summer again seems like a worthy idea to me. 
Unless there is some reason we don't know, it would seem odd if Timeless didn't return at the very least in the summer of 2019.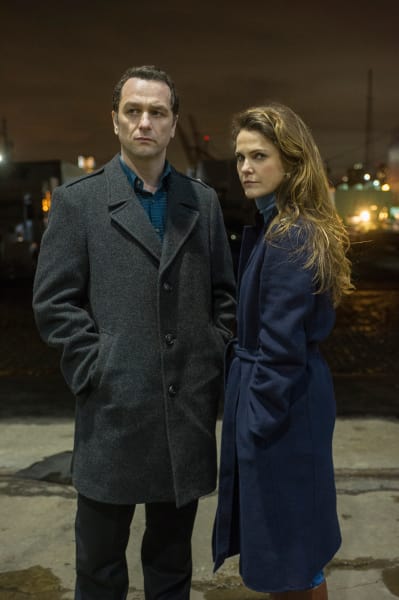 If we're keeping track of the best shows of 2018, and of course we are doing that, here's what we have so far.
The Americans
The Handmaid's Tale
Killing Eve
Counterpart
Cobra Kai
I have a couple of recommendations that aren't ready for primetime (you haven't seen them yet), so you'll have to wait. There are others still on my list to watch, so they'll be added soon if they make the grade.
Related: Killing Eve Season 1 Episode 8 Review: God, I'm Tired
By way of explanation, The Americans finished its final season at the top of its game. There is very little one could want other than that. It joins The Leftovers and Halt and Catch Fire as other shows that went off the air in the past 12 months on their terms and with extraordinary flair.
The Handmaid's Tale didn't suffer from one season to the next in any way. If anything, it offered even more food for thought, as all great television does as it expands.
Killing Eve hit the ground running for its first season finding its footing immediately and with word of mouth growing in the ratings and creatively with each consecutive episode. The casting, directing, editing, pacing, and music were met with its brilliant storytelling and acting. 
Counterpart started out the season early in January and brought J.K. Simmons back to television with an alternate reality show in which he played two different sides of what was once one person. While he could have carried the series, he didn't have to with a stellar cast and crew with many surprises along the way.
Related: Ozark Sets Season 2 Premiere Date: Watch the Teaser!
Cobra Kai unexpectedly reunited the world with Ralph Macchio and the Karate Kid's rivalry between Daniel LaRusso and Johnny Lawrence as adults. The series proved YouTube Red isn't kidding around.
On the documentary side, Wild, Wild Country was crazy and an interesting run and a contender for the list. More studying needs to be done, though.
What so far in 2018 do you think is award-winning TV?
Now I'd like to talk to you a little bit.
We've been trying to bring you some different titles to review from different networks. More is on the way. Some great new, inspired writers on the site enjoy thinking outside the box.
Have you been enjoying the slow-but-steady outpouring of new content?
Related: Acorn TV Offers the Best of British TV with a Generous Female Edge
I would love to hear from you what kind of content you'd be interested in that we don't already cover, what would bring you back to the site more frequently, what prompts you to share content when you read it and if you recommend us to your friends.
I'm here and available if you have questions or want to toss an idea my way, and my contact information can be found below. Don't hesitate to reach out in the comments section or by email if you have something you'd like to share.
Speaking of the comment section, what is in a review or news piece that prompts you to engage in conversation in the comments?
We maintain this website for three reasons: To earn a living, because we love TV, and to entertain and inform those who love TV as much as we do.
We want to help you enjoy your time at TV Fanatic thoroughly when it comes to content and social interaction, so please reach out and let us know what would bring you back for more.
That's your cue. Talk to me!
What Social Media Site Do You Use for Entertainment Purposes?
What Social Media Site Do You Use Most Often? View Poll »
Carissa Pavlica is the managing editor and a staff writer and critic for TV Fanatic. She's a member of the Critic's Choice Association, enjoys mentoring writers, conversing with cats, and passionately discussing the nuances of television and film with anyone who will listen. Follow her on Twitter and email her here at TV Fanatic.