Luke Cage Season 2 Review: Does It Avoid The Dreaded Sophomore Slump?
Paul Dailly at .
With the upcoming premiere of Luke Cage Season 2, all eyes are on it to see if it can break the curse of having the dreaded sophomore slump that has plagued the other Netflix Marvel shows that have made it to Season 2. 
Given that Luke Cage Season 1 was one of the best shows to hit the streaming giant in 2016, I tuned into the new episodes expecting to be disappointed, but for a number of reasons, it was just as impressive as the first time around. 
The clever plots that touch on some of the most prominent social issues to plague the United States of America are all told in a no holds barred way that highlights the severity of them while showing us how they affect these brilliantly acted characters.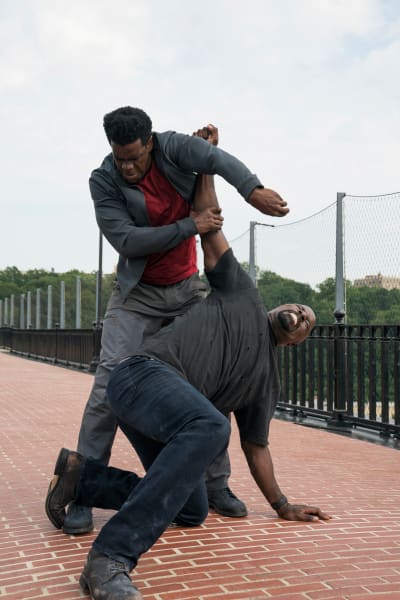 Ever since Luke Cage debuted, race has been one of the issues explored and how the world reacts to a black superhero. In earlier episodes, the media was using Luke's race to its advantage while reporting on the crimes he supposedly committed. 
With the events of The Defenders, he is no longer a pariah and is now known as Harlem's Hero. It has a certain ring to it, and it's refreshing to watch this element of Luke's persona explored. 
Related: Jessica Jones Renewed for Season 3!
How does one man who has mostly been on the outs with the law react to being on the right side of it? He fights crime, and he does so with his signature dose of words of wisdom followed by some ass kicking. 
There were always going to be some issues with Luke being hailed as Harlem's Hero. It's a sea change, for sure, and one that helps highlight the contrast between both seasons. 
What's great about Luke is that we get to see his flaws on display and how he struggles to deal with them. It does lead to some unexpected consequences. He's a character who has been through it all and is desperate to live in a world in which he's recognized as a hero and allowed to carry out his crime-fighting without being hauled in for questioning every step of the way. 
Rosario Dawson's Claire is still a big part of Luke's life, and that's because they have chemistry for days. There are a lot of excellent scenes that show off why the two are very well suited, but it would not be a drama series without some difficulties. 
Claire has always championed Luke to become the hero Harlem needs, but we never really stopped to think about her past. That's what makes Season 2 a worthwhile watch: All of the characters get their time to shine. It's more of an ensemble than before, and it helps fill out the 13 episodes without filler. 
I was not sold on having Mariah Dillard back in the mix, but who can deny the scene stealer that is Alfre Woodard?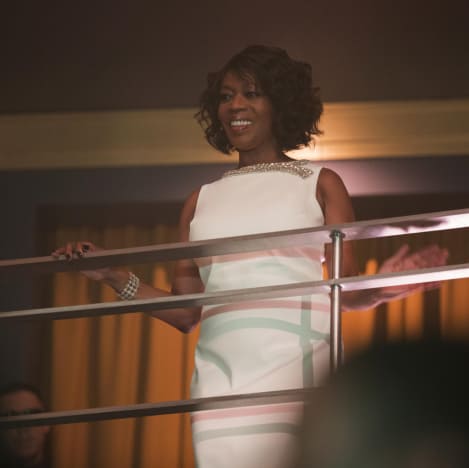 Her intricate characterization and plot that takes us all the way back to her past coupled with Woodard's robust acting make for some of the show's most electrifying scenes.
Watching her come up with plan after plan to get on the upper hand on anyone who stands in the way of her plan to take over the streets of Harlem was oddly satisfying.
All of this is told through Mariah's thinly veiled defense that she's going legit. We already knew Mariah would go to any lengths to get world domination, but she elevates that to a whole other level with her best trait: manipulation. 
Related: Lucifer Season 4: The Devil Rises Again on Netflix!!
She may have seemed like the lesser of the evils that take up residence in Harlem, but she's one of the most manipulative characters on all of TV. It's difficult enough to write a character so deeply rooted in the underbelly of crime, but making her a little bit likable? That requires a lot of skill. 
The exciting thing is that we get to meet a face from Mariah's past, who may or may not have the ability to stop Mariah's wicked reign of terror.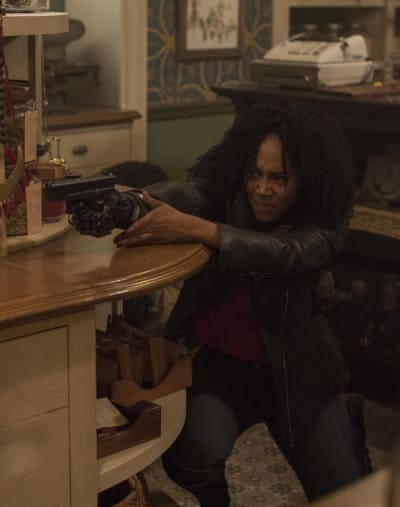 Misty's storyline as a whole is leaps and bounds better than the road she traveled during Season 1. Her struggle to adapt to being a detective with a missing arm is heartbreaking. Simone Missick brings so much to the table here. 
Much like Luke, she strives to change things on the streets of Harlem, and that means she has to battle with her peers because she wants the villains to be put away and do some cold, hard time. 
Related:  Get Comic Con HQ via Prime Video Channels to Stream Original Series, Past Comic-Con Panels & More!
Heck, I can't believe we've gotten this far without touching on Bushmaster. Usually, this would be the time to speak about the negatives about a show, but there is really nothing to dislike. 
The show learned from the mistakes of the past by having the villain's storyline burn out too soon. Bushmaster's arc is cleverly woven in with the other plots in a sparing way that keeps viewers on their toes all the way through.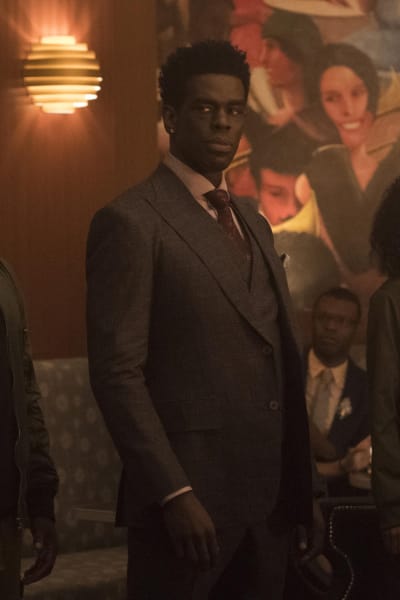 As always, there are some callouts to the other shows in the universe, but the most enthralling is an arc that brings none other than Iron Fist into the fold. Iron Fist Season 1 was a challenging show to watch because there was so much wrong with it. 
By bringing back the character and revamping him a little makes it somewhat intriguing to see how Iron Fist Season 2 will continue. 
Luke Cage Season 2 debuts Friday, June 22 on Netflix worldwide. 
Paul Dailly is the Associate Editor for TV Fanatic. Follow him on Twitter.