Sara Ramirez: I Would Return to Grey's Anatomy!
Paul Dailly at .
A Grey's Anatomy encore for Sara Ramirez just got a whole lot more likely: 
Ramirez has confirmed that her stint on CBS drama Madam Secretary will not hold up a potential return to her role as Callie Torres on the medical drama. 
"For the record @CBS has been nothing but gracious and generous to me," the actress shared via Twitter on Wednesday. "They are open to Callie coming back! The ball is in @ABCNetwork's court."
This has seemingly quashed claims that CBS was to blame for Ramirez not staging an encore on Grey's Anatomy. 
It all started in August when Grey's creator, Shonda Rhimes, addressed Ramirez's future with the show during in Instagram Q&A and said the following: 
"Let me tell you something — we tried," Rhimes said at the time.
Related: Grey's Anatomy Season 15 Trailer: Meredith Is Sleeping With WHO?
"CBS has a hold of her. Because she's on [Madam Secretary] and we can't get her. But we love her. Always. This is her home. Come home, Callie."
While we have no clue what really went down, it does sound like Sara is open to returning in some capacity and is just waiting for the phone to ring.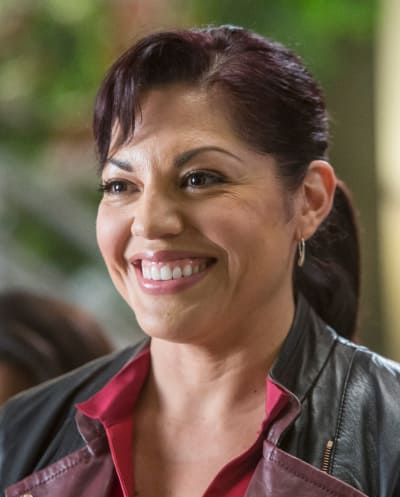 What might make her return more difficult is that her on-screen love interest is no longer part of the series. 
Jessica Capshaw exited the series earlier this year. 
It was allegedly a creative decision, but her character, Arizona Robbins apparently left Seattle for a new life in New York, and to allow her daughter to be closer to her mother. 
What's more, Grey's Anatomy Season 14 Episode 24 strongly suggested that there was still a future for Calzona. 
Related: Grey's Anatomy Stunner: Jessica Capshaw and Sarah Drew Fired!
Ramirez departed Grey's Anatomy in 2016 after a ten-season stint. One year later, she blasted ABC for not cutting out a joke on an episode of The Real O'Neals. 
The joke compared being bisexual to having "webbed toes" or "money problems."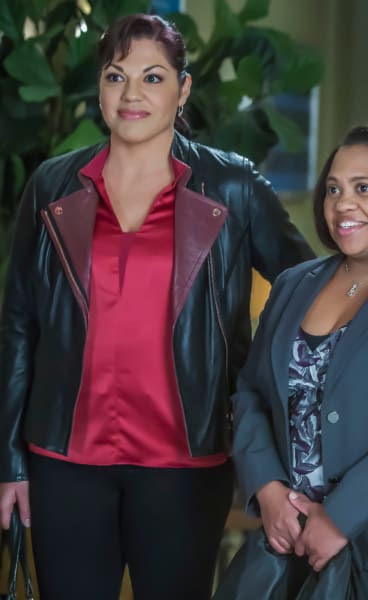 "And as someone who worked 4 them [ABC] 4 10 years+, am truly disheartened & disappointed quite frankly," she tweeted in 2017. "I will invest my brand where I'm respected."
She went on to ask the network to "own it, address it, clarify it, empower our #Queer #Bisexual youth & community w/accurate positive reflections."
She also shared a link to a petition asking ABC to "end biphobia and bi-erasure on The Real O'Neals."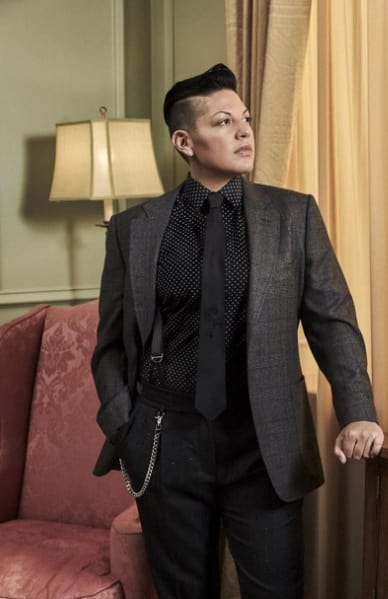 Could ABC be holding up an encore for Sara Ramirez on ABC? 
Hit the comments below. 
Remember you can watch Grey's Anatomy online right here via TV Fanatic. 
Grey's Anatomy Season 15 gets underway tonight at 8/7c.
Paul Dailly is the Associate Editor for TV Fanatic. Follow him on Twitter.