Shameless Season 9 Episode 1 Review: Are You There, Shim? It's Me, Ian
Paul Dailly at .
It's not easy to keep things fresh after so long on the air, but Shameless Season 9 Episode 1 was filled with the signature humor, drama, and acting that we've come to expect from this Showtime hit. 
Moving on was the name of the game on "Are You There, Shim? It's Me, Ian" but for some of the characters, that's easier said than done.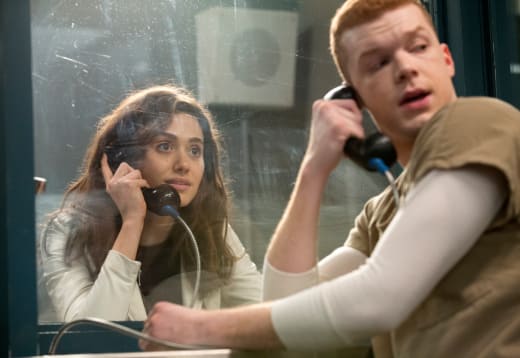 Fiona and Ford's relationship continued to blossom, and it's only natural for Fiona to have trust issues. She's unlucky in love, and all of the relationships she's been in have been filled with lies. 
While easy to blame all of the men, we can't forget that Fiona went through that delayed, but troublesome phase on Shameless Season 4 that found her cheating and partying a little too hard. 
Related: Get Showtime via Prime Video Channels for Award-Winning Original Series, Hit Movies, Sports & More!
Her current boyfriend, Ford, is different from the others. It's easy to say that. He's cultured, generous, and most of all, loving. 
Thus far, the relationship doesn't appear to be built on lies, but the whole incident with Ford's second phone felt like a forced way to show that the eldest of Frank and Monica's children is nervous that things are going to go wrong.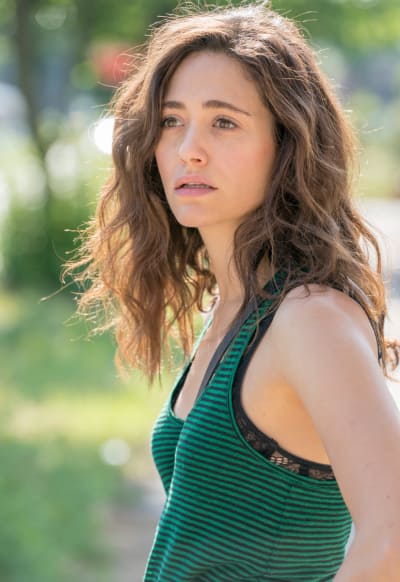 The scanning of Ford's eyes to access the phone was ridiculous, but Ford's reaction was about what I expected. He's so laid back that it makes me wonder whether there is something off about him. 
But that's just in his nature. His comment about Fiona being best using the $50,000 to do something that would give her a return was needed. 
Ian is not an easy character to read. He's all over the place at the best of times, and while the show is pushing forward with the whole Church of Gay Jesus storyline, it's not going to get any better for him. 
I'm all for him making some changes in the prison, but do I think he's going to show up to his trial? Not a chance in hell. 
Fiona is far too naive when it comes to her family, and that makes sense. We all like to think the best of our nearest and dearest, but taking a chance on Ian isn't a good idea, as he's too unpredictable.
The contrast between Fiona in Shameless Season 1 and Shameless Season 9 is crazy. Gone is the woman working six jobs, looking after all over her siblings, and using coupons to make sure everyone close to her makes ends meet. 
Related: Shameless Shocker: Emmy Rossum to Depart
Now, she can go to Costco and stock up on items because she has more money play. It could very quickly go back to the way things were if she takes the chance on Ian. 
With this being Emmy Rossum's final season, there's bound to be a downfall for Fiona, but my wish is that she rises from the ashes and moves away with Ford.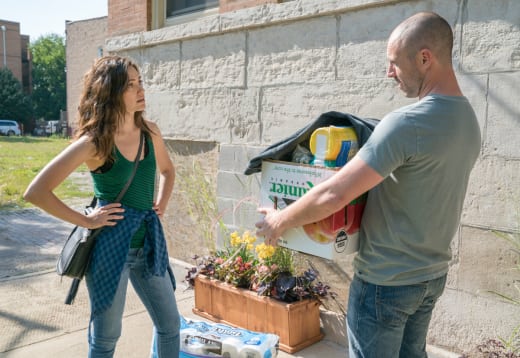 The only logical way to give her a happy ending will be to move away with Ford to help someone close to him or something. 
As a longtime fan, I would feel short-changed if Fiona got a horrible ending. 
Then there's Frank. Nothing ever really changes with Frank. He can BS his way out of any situation, and while it was fun to watch the STD reveal in the school, it was so nonsensical. 
The most surprising thing is that Frank managed to emerge from the room relatively unscathed. He was a large part of the reason why the STD spread around the parents like wildfire. 
It's always good to suspend your disbelief when watching Shameless because the show crosses the line every other scene. 
As for Debbie, her storyline was stale for a few seasons, but I am so on board with her plot about gender equality in the workplace. 
Paying her $3 per hour because she is in the toilet for ten more minutes than some of the men is heinous. The boss should be ashamed, and I can't wait to see what trick Debbie has up her sleeve as she seeks to get her own back on him. 
He called her "Jugs" twice, and I can only assume that was a comment about her breasts. It must be difficult as it is working in a job that's predominantly filled with males. 
Her idea for the huge diaper was creative, but disgusting at the same time. 
Related: Shameless Season 9 Expanded
The military storyline was being bogged down by Kassidi and her overbearing personality. The cadet killing her off as a means to get in Carl's good books was surprising. 
I rolled my eyes the moment she was shown to be shouting at Carl about them being together in two days. If you watch Shameless online, you know that Carl was essentially forced to marry her.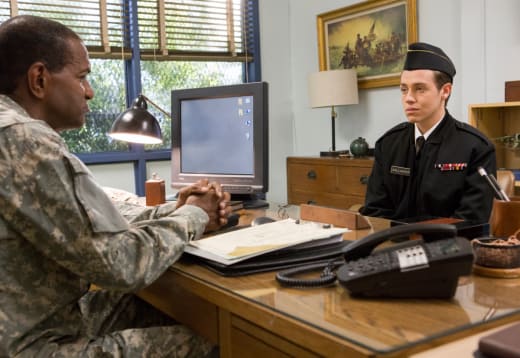 In all honesty, he only went through with it because he thought it would prove to her that he was not going to run away from her at the first opportunity. 
Her supposed murder relieves Carl from the burden of being locked in a cage as a way to keep him from his dreams. 
It was difficult to judge whether the look on Carl's face was relief or if he was actually upset that his wife had been murdered. 
If the cadet has hidden her body as well as he thinks he did, then I think it's fair to assume that nobody will not be found. 
The girl was legit sleeping in the middle of nowhere. 
For a season premiere, it was successful at kicking off some new plots, but aside from that, it was a run of the mill episode. 
What are your thoughts?
Hit the comments below. 
Shameless continues Sundays on Showtime. 
Paul Dailly is the Associate Editor for TV Fanatic. Follow him on Twitter.