Hallmark Channel Reinstates Same-Sex Ads After Backlash
Paul Dailly at .
Hallmark Channel has said it will resume showing same-sex marriage ads it pulled after criticism from a conservative group. 
Mike Perry, the president of Hallmark cards, which owns the cable network, has now admitted it was the "wrong decision" to stop showing them. 
Wedding planning website Zola had six adverts in total on the channel, with four of them including a lesbian couple.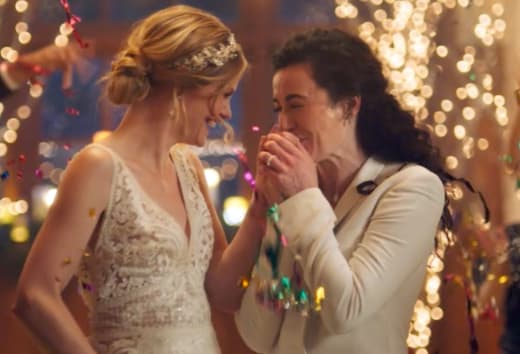 Perry said "we are truly sorry for the hurt and disappointment this has caused."
He added that Hallmark "is, and always has been, committed to diversity and inclusion," before saying that "Hallmark will be working with GLAAD to better represent the LGTBQ population across our portfolio of brands," and that Hallmark Channel "will be reaching out to" wedding-planning website Zola, whose ads were pulled, "to reestablish our partnership and reinstate the commercials."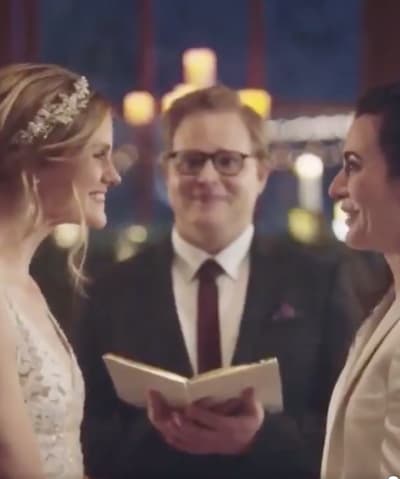 GLAAD praised the reversal in a statement from president and CEO Sarah Kate Ellis: "The Hallmark Channel's decision to correct its mistake sends an important message to LGBTQ people and represents a major loss for fringe organizations, like One Million Moms, whose sole purpose is to hurt families like mine."
"LGBTQ people are, and will continue to be, a part of advertisements and family programming, and that will never change."
The ads were pulled over the weekend following a protest from conservative groups, including One Million Moms and Lifesite. 
In the aftermath of the decision to nix the ads, Hallmark proceeded to air the other ads from Zola, featuring heterosexual couples. 
However, Zola later pulled all of its ads from the network. 
"All kisses, couples and marriages are equal celebrations of love, and we will no longer be advertising on Hallmark."
This is the commercial that @hallmarkchannel and @billabbottHC found so incredibly offensive. pic.twitter.com/8VfXYyqXIC

— andy lassner (@andylassner) 14 December 2019
However, Mike Chi, the chief marketing officer of the company said on Sunday after the decision to reinstate the ads:
"We are humbled by everyone who showed support not only for Zola, but for all LGBTQ couples families who express their love on their wedding day, and every day."
Celebrities took to social media to air their thoughts on the matter.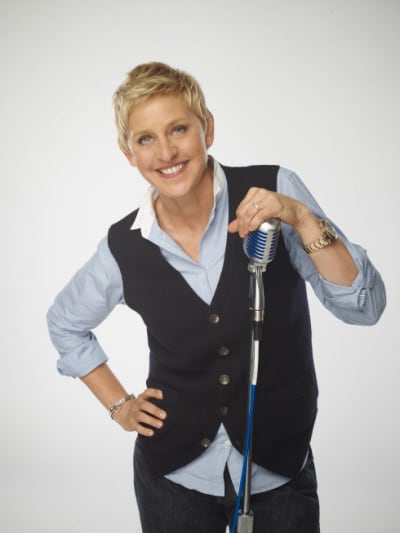 Ellen DeGeneres, who included the twitter handle for Hallmark president, Bill Abbott, said the following:
"Isn't it almost 2020? @hallmarkchannel, @billabbottHC... what are you thinking? Please explain. We're all ears."
William Shatner wrote: "Shame on @hallmarkchannel. Put the commercials back! @1milmoms has 4k followers. I have 2.5million and my friends have more. Who are you going to listen to?
"They are NOT a majority here. Both me and my followers watch your shows, do they? #loveislove Do the right thing." 
What are your thoughts on this matter?
Hit the comments below. 
Paul Dailly is the Associate Editor for TV Fanatic. Follow him on Twitter.