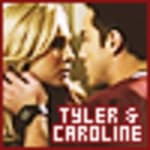 Aquariuz (=liarsunited)
Asian college guy who's a couch potato but working guy at the same time.
Seriously enjoy 'chick flicks' and 'guilty pleasures'.

Top 9 shows (in order of favorites) : Glee, The Vampire Diaries, Pretty Little Liars, Once Upon A Time, Gossip Girl, Blue Bloods, Hawaii Five-O, Teen Wolf, Revenge, Ringer, and The Lying Game.

Looking to make new friends to talk about them! Drop a mail!
Â