If you like to read books before watching adaptations, you have 33 days to dig into Neil Gaiman's American Gods before it premieres on Starz Sunday, April 30th.
An unwitting ex-con grappling with the death of his ex-wife takes up with a con-man named Mr. Wednesday. That's where the story begins. It continues with a struggle between the old gods and the new as they fight for their place in the life of modern day America.
Even if you think you might not be interested in the type of storytelling coming by way of American Gods (and it's hard to believe that), hasn't the cast alone already won you over?
If it hadn't before now, just take a look at the character posters below, and say it with us OMG! One Month to Go!!!
The story of American Gods is everything this tease suggests, and in the hands of showrunner Bryan Fuller, it will be so much more.
1. The Ex-Con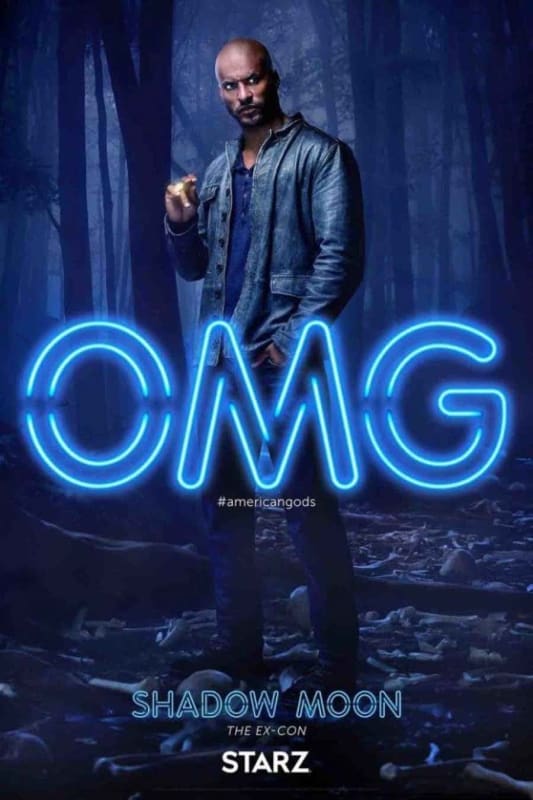 2. The Con Man
3. The Dead Wife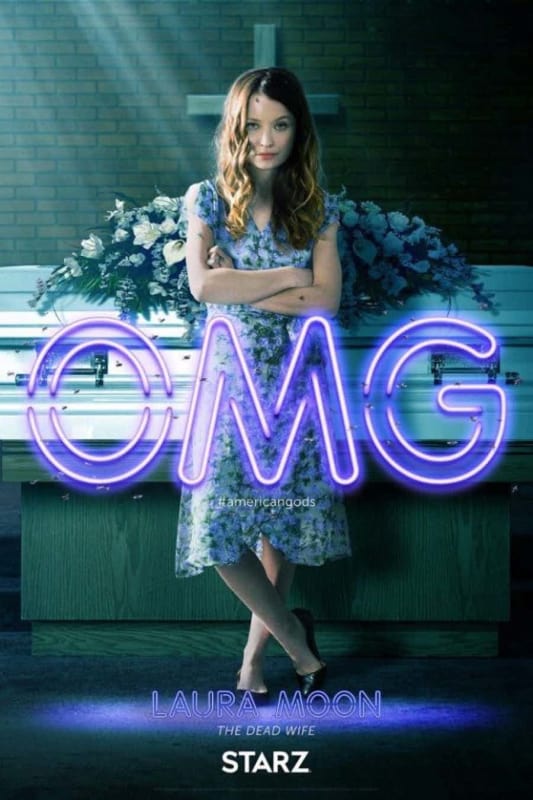 4. The Goddess of Love
5. Mr. World
6. The God of Evil
Wait! There's more American Gods Posters: OMG! One Month to Go!!!! Just click "Next" below:
Next