Detective Ethan Slaughter (guest star Adam Baldwin) returns when he ends up needing Castle's help on a robbery case but given how their last encounter went, will Rick be game?
And when a dead body turns up, the robbery case quickly becomes a homicide with Detective Slaughter as the main suspect. Will Castle be able to figure out if Slaughter is innocent or guilty of murder?
Check out these photos from Castle Season 8 Episode 6, "Cool Boys" scheduled to air Monday, November 9th on ABC.
If you can't wait, you can always watch Castle online here at TV Fanatic.
1. Detective Slaughter Returns - Castle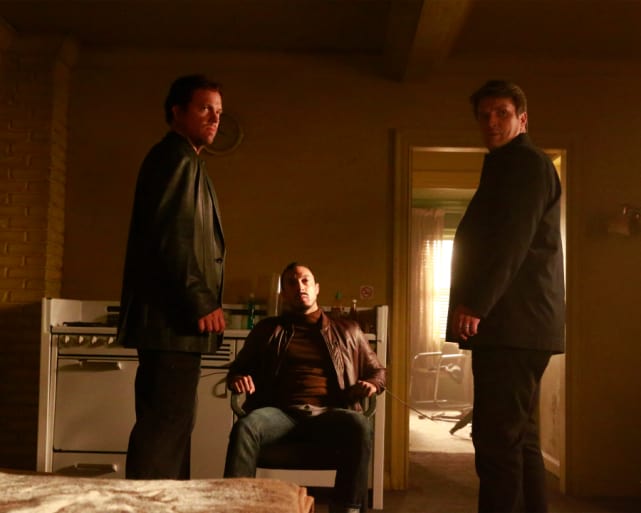 2. Slaughter Plays Rough - Castle Season 8 Episode 6
3. Things Get Tense - Castle Season 8 Episode 6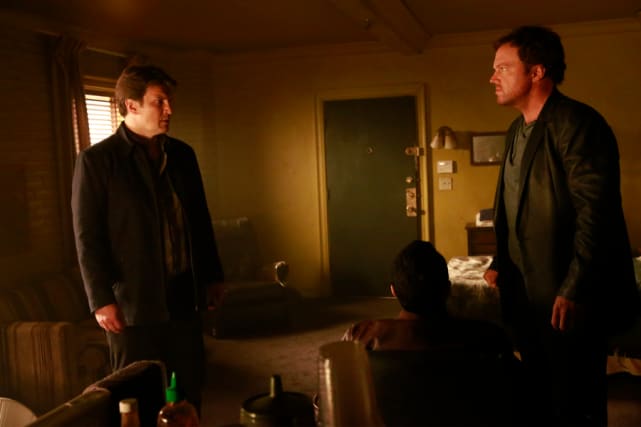 4. Guns Drawn - Castle Season 8 Episode 6
5. Not Big Fans of Slaughter - Castle Season 8 Episode 6
6. Slapping the Cuffs on Slaughter - Castle Season 8 Episode 6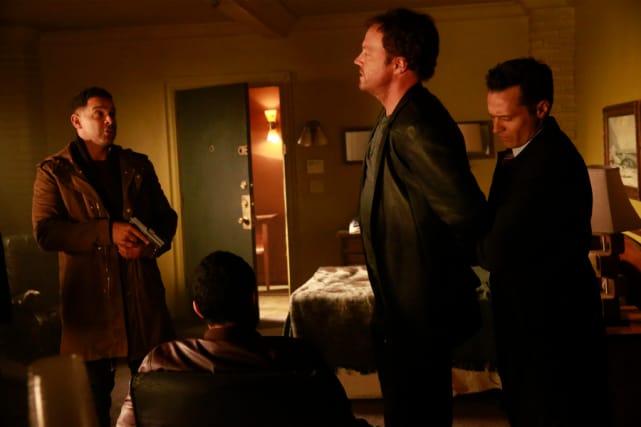 Wait! There's more Castle Photos from "Cool Boys"! Just click "Next" below:
Next