The brutal murder of a grifter seducer has the team from the 12th precinct investigating New York City's elite.
Is that the reason why Captain Kate Beckett is spending her day at the spa with Hayley?
And what kind of plans do Rick and Kate have as their first wedding anniversary approaches now that they're separated and no longer living together?
Check out these photos from Castle Season 8 Episode 7, "The Last Seduciton" scheduled to air Monday, November 16, 2015 on ABC.
If you want to see more, you can always watch Castle online here at TV Fanatic.
1. Planning a Surprise - Castle
2. Hayley and Beckett - Castle Season 8 Episode 7
3. An Undercover Op - Castle Season 8 Episode 7
4. Just a Spa Day - Castle Season 8 Episode 7
5. What's Castle Found? Season 8 Episode 7
6. Not Nearly as Excited - Castle Season 8 Episode 7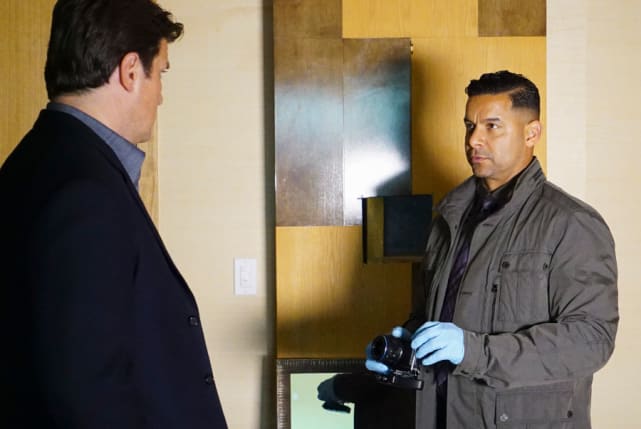 Wait! There's more Castle Photos: "The Last Seduction"! Just click "Next" below:
Next