Grey's Anatomy Photo Preview: Could This Be The End For Stephanie?

Jasmine Blu at .
The season is coming to an end and things are about to get heated.
Just when we thought many of the issues were resolved and the worst was behind us, on Grey's Anatomy Season 13 Episode 21, the next hour might just prove us wrong.
On Grey's Anatomy Season 13 Episode 22, tensions are still running high. This time, it's case related. Alex finally has the inevitable and what seems to be mandatory run in with Eliza. The two of them butt heads over the best way to deal with one of Alex's cases.
A patient's parents make a controversial choice that has all of the doctors in an uproar.
Grey Sloan Memorial's best residents have some decisions to make about their future. The world is their oyster after proving how capable and badass they are. From the looks of it, Stephanie may have finally had enough of the stress and drama that comes with working at GSM.
Will we finally learn how Jerrika Hinton exits the show? We just might! Check out the photos for "Leave It Inside" below!
Still need to catch up on this dramatic thirteenth season? No problem. You can watch Grey's Anatomy online right here via TV Fanatic.
1. Heated Consultation - Grey's Anatomy Season 13 Episode 22
2. Happy Amelia - Grey's Anatomy Season 13 Episode 22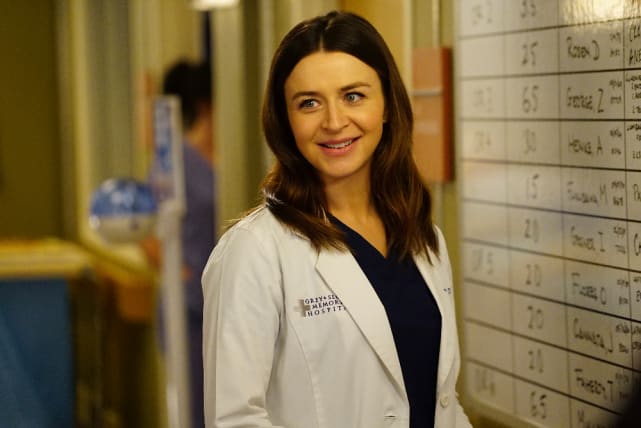 3. Final Word - Grey's Anatomy Season 13 Episode 22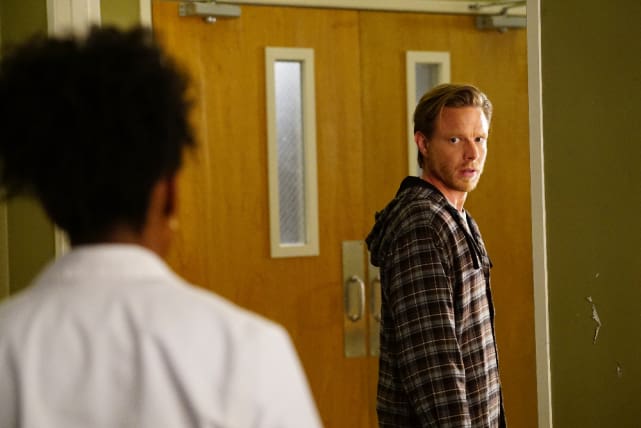 4. Resident Swagger - Grey's Anatomy Season 13 Episode 22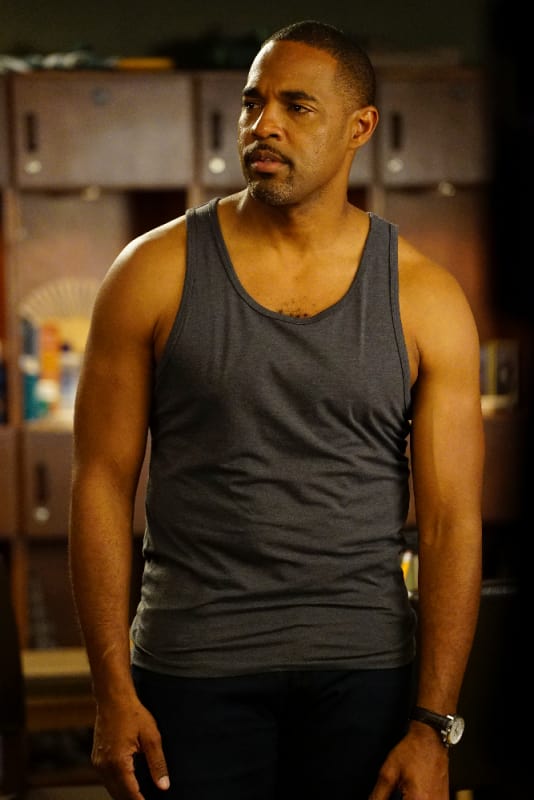 5. Chatty Siblings - Grey's Anatomy Season 13 Episode 22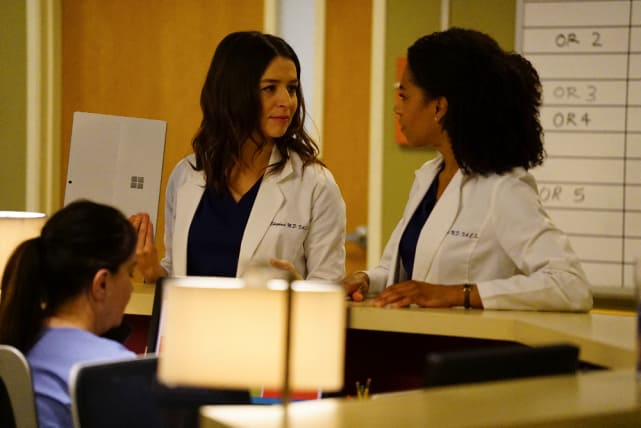 6. Badass Residents - Grey's Anatomy Season 13 Episode 22
Wait! There's more Grey's Anatomy Photo Preview: Could This Be The End For Stephanie?! Just click "Next" below:
Next