This isn't your father's Hawaii Five-0. It's not even your Hawaii Five-0 anymore.
There's a new day dawning over Oahu.
This summer, Daniel Dae Kim and Grace Park sought salary parity with Alex O'Loughlin and Scott Caan. They didn't receive what they considered satisfactory deals and they left the series, taking their characters, Chin Ho Kelly and Kono, with them.
That's a big hole to fill in the cast.
So producers have brought in two new faces and one familiar one.
Showing up first, on Hawaii Five-0 Season 8 Episode 1, is Meaghan Rath as Tani Rey, the task force's newest member. Tani is a hotel lifeguard who had gotten kicked out of the Police Academy. It seems McGarrett's penchant for recruiting outsiders continues.
Joining up on Hawaii Five-0 Season 8 Episode 3 will be Beulah Koale as Junior Reigns, a former Navy SEAL who asks McGarrett for a job.
The third new member will be Ian Anthony Dale as longtime character Adam Noshimuri, Kono's husband. It will be interesting to see how McGarrett gets Adam, a former Yakuza leader and a convicted felon, onto his task force.
It will also be intriguing to see how the departures of Chin and Kono are handled. The possibilities had been hinted already late on Hawaii Five-0 Season 7.
With these changes, and O'Loughlin having hinted that Season 8 will be his last season, might this be it for the series as well? Some shows flourish after major cast changes, some limp on and others fail, so this is a make-or-break season for Hawaii FIve-0.
Whatever happens, let's savor this season. If this is it, there promises to be many fan favorites making one more appearance.
Let's start with the photos below from the season premiere, which airs at 9 p.m. Friday, Sept. 29, on CBS.
To catch up beforehand, watch Hawaii FIve-0 online.
1. Future Career? - Hawaii Five-0 Season 8 Episode 1
2. Exchange of Ideas - Hawaii Five-0 Season 8 Episode 1
3. Family Moment - Hawaii Five-0 Season 8 Episode 1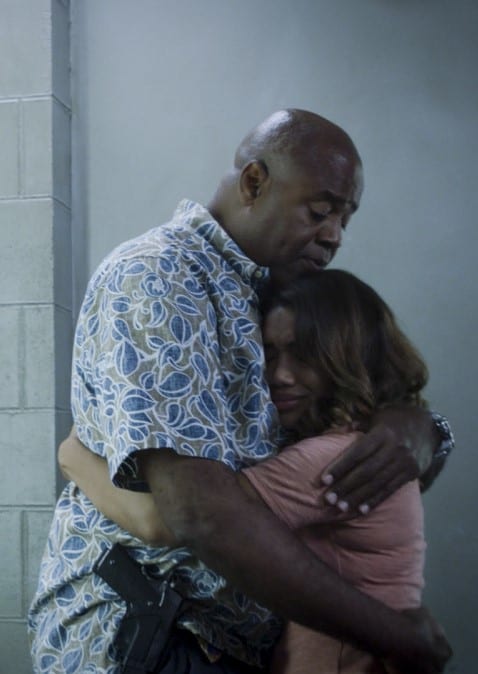 4. Criminal Mastermind - Hawaii Five-0 Season 8 Episode 1
5. Diabolical Duo - Hawaii Five-0 Season 8 Episode 1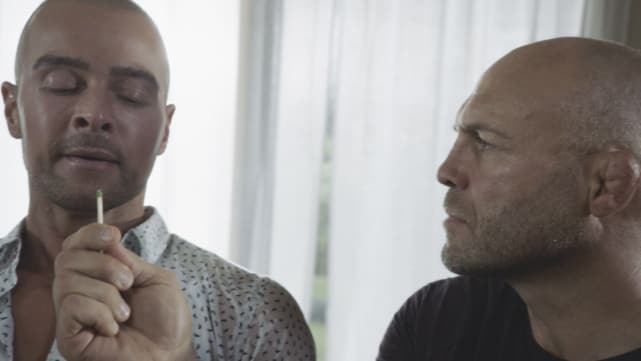 6. Seeing Something Unusual - Hawaii Five-0 Season 8 Episode 1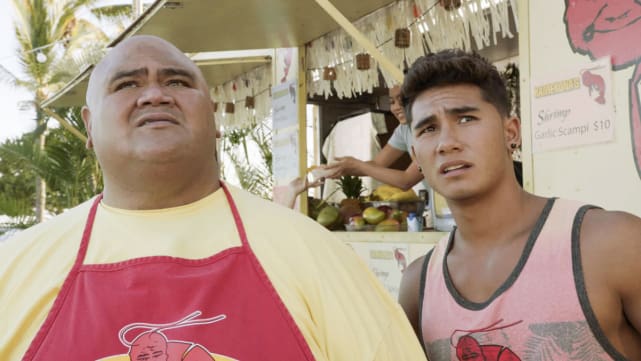 Wait! There's more Hawaii Five-0 Season 8 Premiere Pics!! Just click "Next" below:
Next