Liv channels her inner hockey player and her inner Canadian.
On iZombie Season 4 Episode 5, Liv will consume the brain of a murdered hockey player.
Are you ready for Liv on goon brain?
Elsewhere, Peyton and Ravi get a surprise visit from Chase Graves. What could he want?
Catch up on the new season and watch iZombie online here via TV Fanatic.
Check out the stills below, and hit the comments!
1. Toothless Grin - iZombie Season 4 Episode 5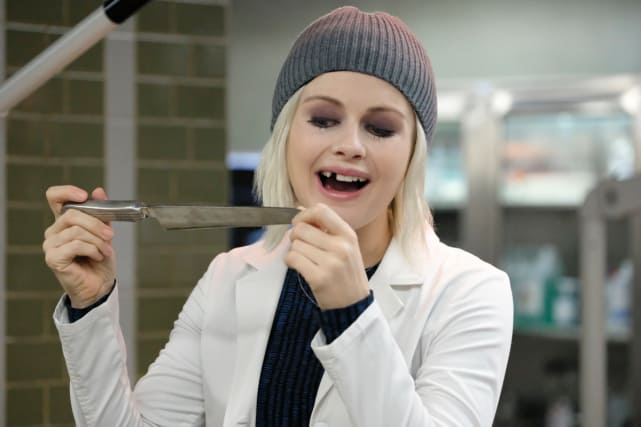 2. Hit Me with Your Best Shot - iZombie Season 4 Episode 5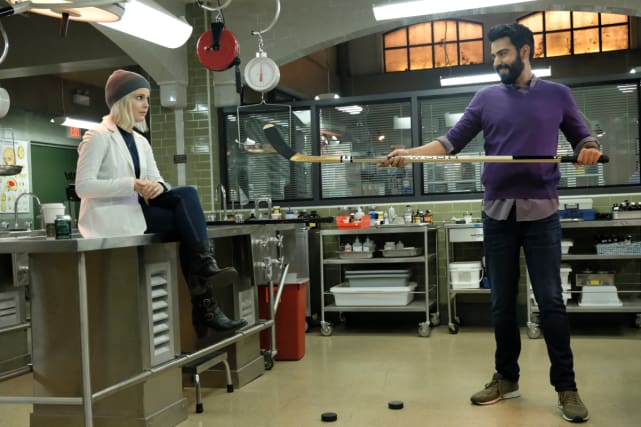 3. Your Expert Opinion - iZombie Season 4 Episode 5
4. Potential Suspect - iZombie Season 4 Episode 5
5. Misunderstood - iZombie Season 4 Episode 5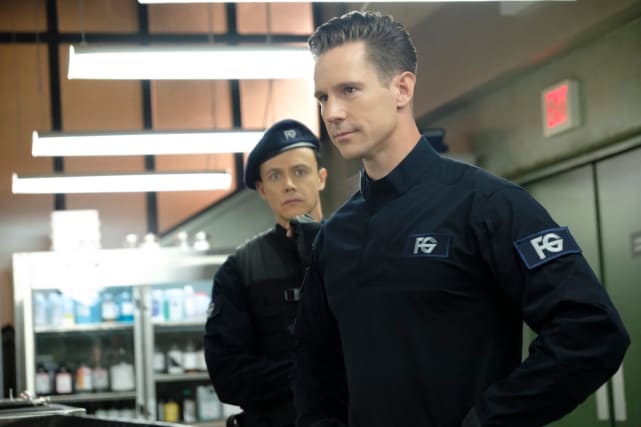 6. Cliv on Ice - iZombie Season 4 Episode 5
Wait! There's more iZombie photos from "Goon Struck"! Just click "Next" below:
Next