Supernatural looks to be continuing its callbacks to the past.
Where the return of the Colt took place on Supernatural Season 12 Episode 12, these photos from Supernatural Season 12 Episode 13 seem to indicate that Crowley's son, Gavin, will be back.
Gavin was supposed to have died on a ship in the past before Abaddon brought him to the present on Supernatural Season 9 Episode 21. But rather than being sent back in order to avoid messing with time, Crowley whisked him away.
So what does his reappearance mean now?
It looks like Rowena is involved, so talk about a family reunion.
Get ready for a new episode when you take a peak at these pictures from "Family Feud."
1. Gavin MacLeod returns - Supernatural Season 12 Episode 13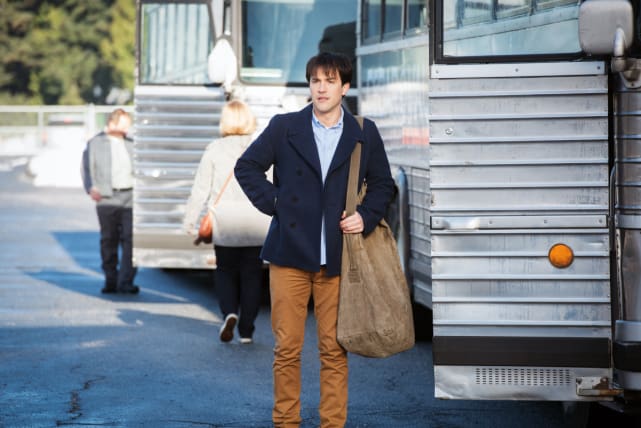 2. Sam, Dean and Rowena stop Gavin - Supernatural Season 12 Episode 13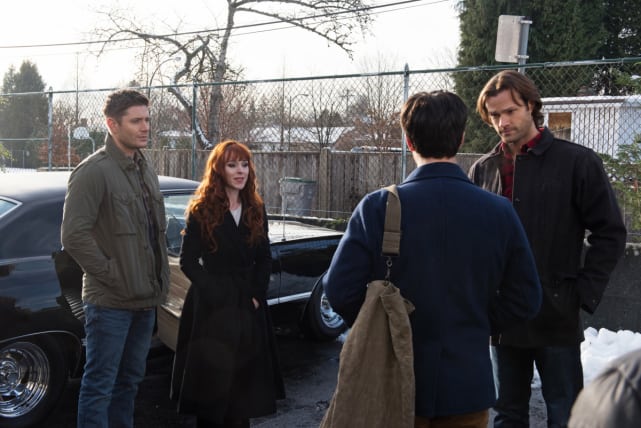 3. Gavin is cornered - Supernatural Season 12 Episode 13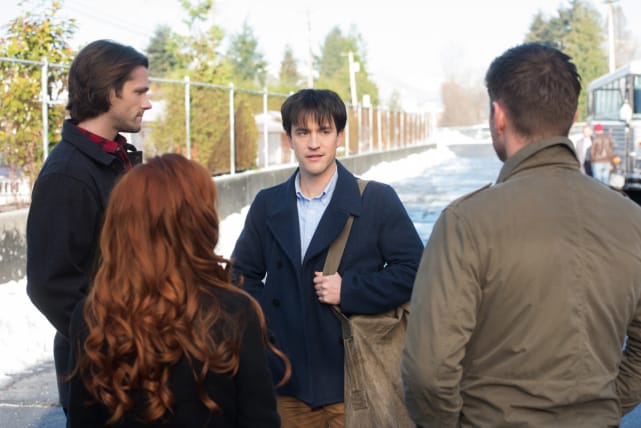 4. Rowena makes a statement - Supernatural Season 12 Episode 13
5. Rowena and Crowley have a sit down - Supernatural Season 12 Episode 13
6. Rowena ponders life - Supernatural Season 12 Episode 13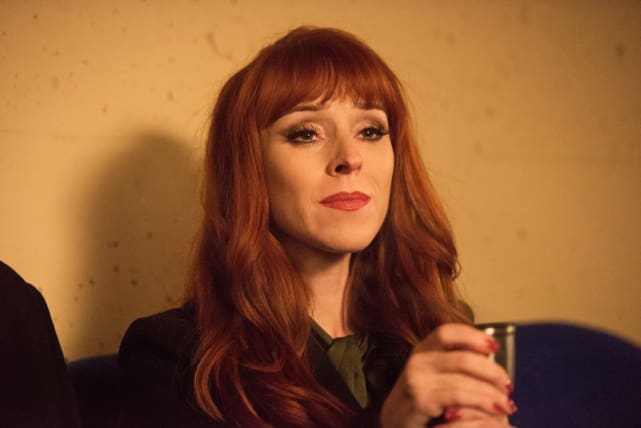 Wait! There's more Supernatural Photos from "Family Feud"! Just click "Next" below:
Next