Lucifer's baby will soon be on the way, but Sam and Dean are going to have to get out of their high-security prison first.
These preview photos from Supernatural Season 12 Episode 9 reveal that the brothers are locked up and on their way to their newest accommodations.
And it looks like Mary and Castiel are teaming up with the British Men of Letters to help get them back? Should they even be trusting the British Men of Letters?
Take a peek at these pictures from "First Blood," and get ready for the return of the Winchesters and Supernatural Season 12 on Thursday!
1. Let's go to prison! - Supernatural Season 12 Episode 9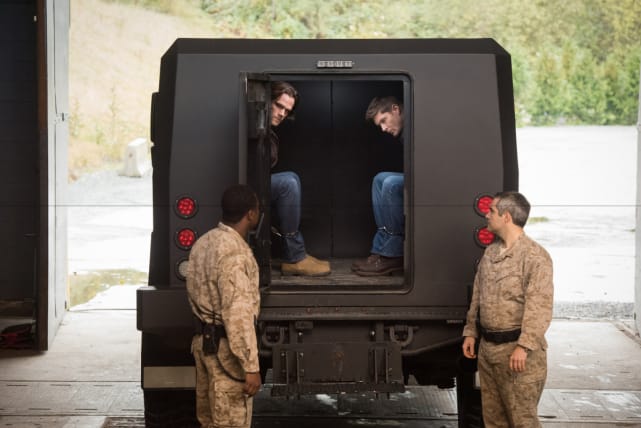 2. Sam waits in the vehicle - Supernatural Season 12 Episode 9
3. The new A-Team - Supernatural Season 12 Episode 9
4. The British Men of Letters are here to help - Supernatural Season 12 Episode 9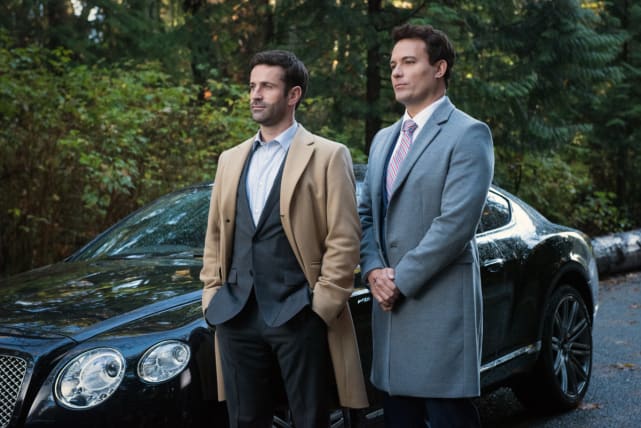 5. Mary is unimpressed - Supernatural Season 12 Episode 9
6. Castiel is listening - Supernatural Season 12 Episode 9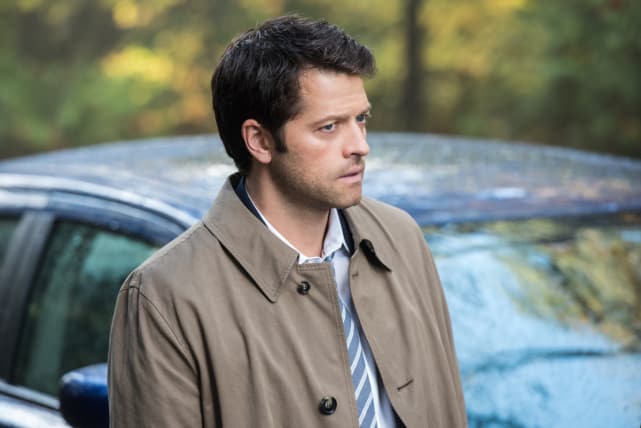 Wait! There's more Supernatural Photos from "First Blood"! Just click "Next" below:
Next