Supernatural Photos from "Rock Never Dies"

Sean McKenna at . Updated at .
Sam and Dean are always ready to rock, right?
The Winchester brothers better be ready according to these photos from Supernatural Season 12 Episode 7, as the two look to be attending a Vince Vincente concert. And that means Lucifer is back!
Meanwhile, it looks like Crowley is working an office job? What?
Get ready for "Rock Never Dies" with these preview pictures of the episode!
1. Putting candles on the table - Supernatural Season 12 Episode 7
2. Just close your eyes - Supernatural Season 12 Episode 7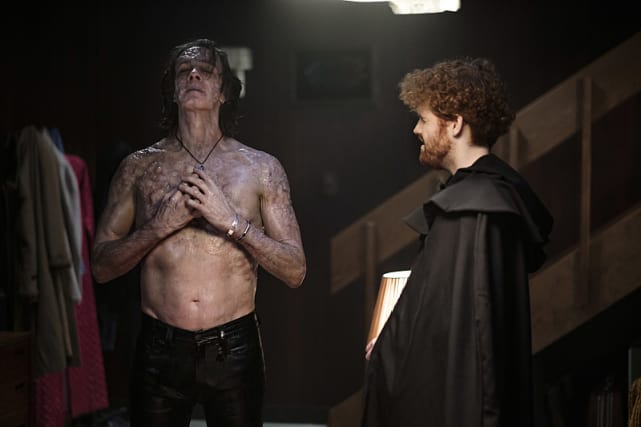 3. Lucifer is looking a little rough - Supernatural Season 12 Episode 7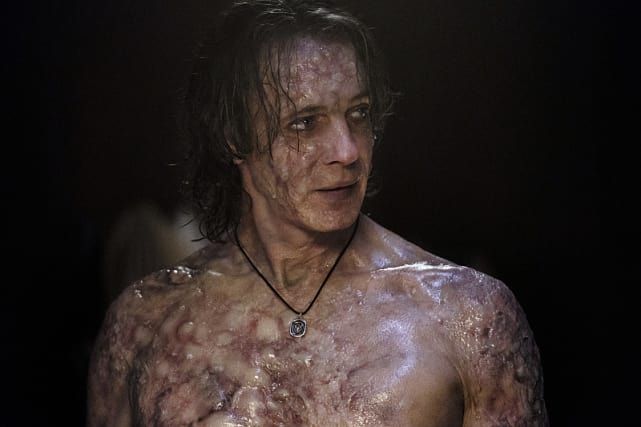 4. Are you not entertained? - Supernatural Season 12 Episode 7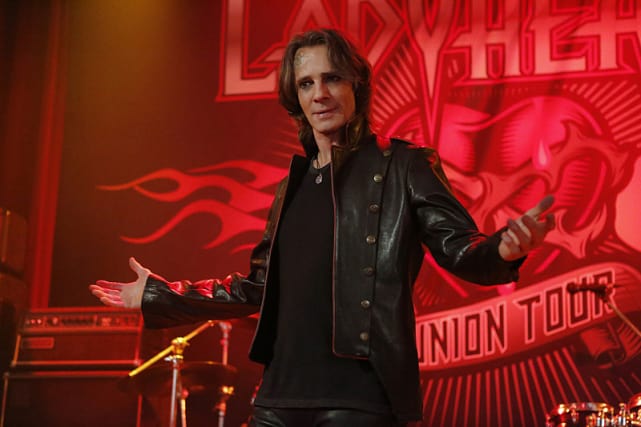 5. Sam and Dean are not Vince fans - Supernatural Season 12 Episode 7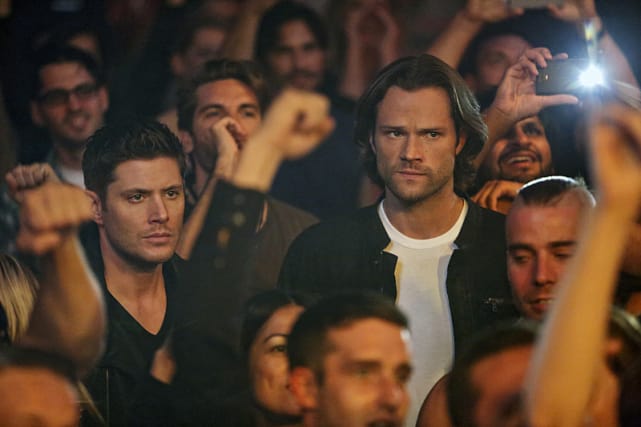 6. Lucifer loves his fans - Supernatural Season 12 Episode 7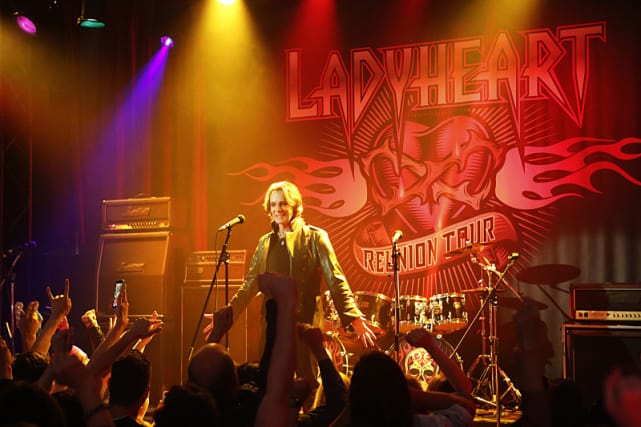 Wait! There's more Supernatural Photos from "Rock Never Dies"! Just click "Next" below:
Next