Supernatural Photos from "The One You've Been Waiting For"

Sean McKenna at .
The cases just don't stop for Sam and Dean Winchester.
It looks like the brothers are dealing with Nazis in their latest mission, according to these preview photos from Supernatural Season 12 Episode 5. Will Adolf Hitler be resurrected?
Surprises around every corner, weapons drawn, and bad guys in suits will be just a few of the things to look out for on "The One You're Waiting For."
What are you waiting for? Take a look at these pictures from the upcoming Supernatural episode!
1. The last slice of pizza - Supernatural Season 12 Episode 5
2. Sam discovers a room full of Nazi stuff - Supernatural Season 12 Episode 5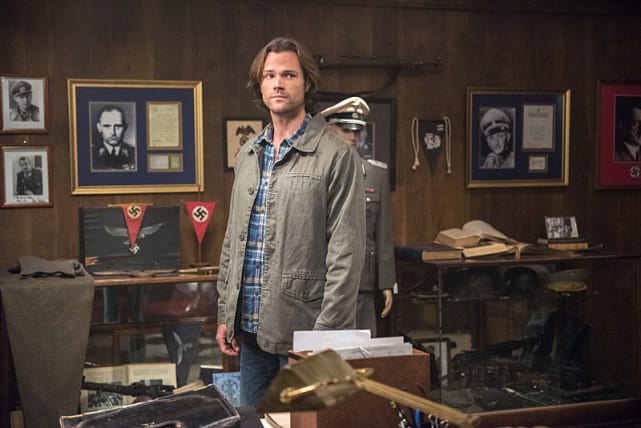 3. Dean diligently searches the room - Supernatural Season 12 Episode 5
4. What weapon to take? - Supernatural Season 12 Episode 5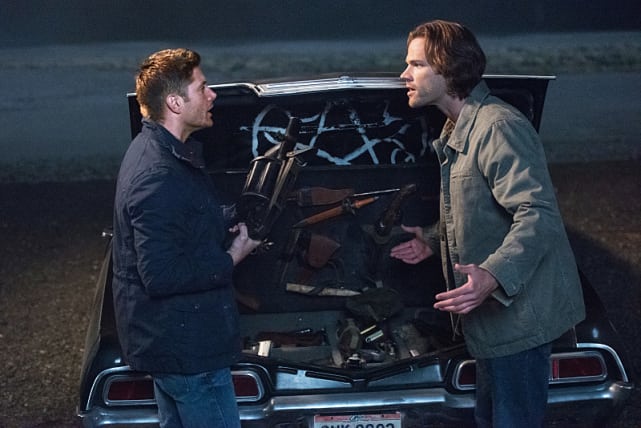 5. Sam and Dean disobey sign on door - Supernatural Season 12 Episode 5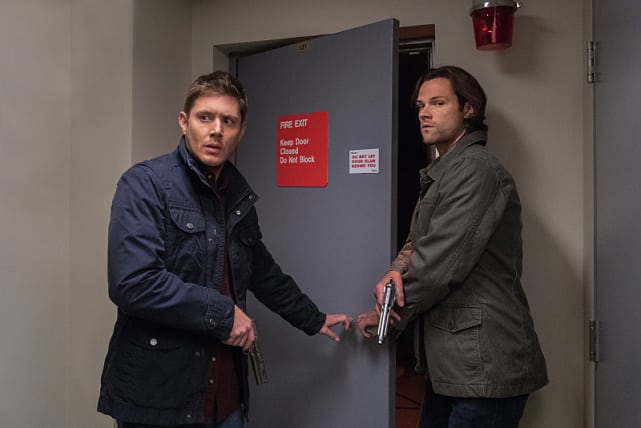 6. Game face on, Sam! - Supernatural Season 12 Episode 5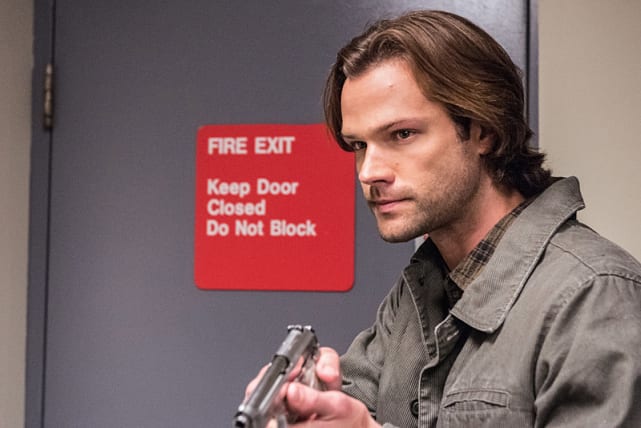 Wait! There's more Supernatural Photos from "The One You've Been Waiting For"! Just click "Next" below:
Next