It looks like the old gang's back together on The 100 Season 3 Episode 11.
In these recently released preview photos from "Nevermore," most of the original main delinquents (Jasper, Monty, Octavia, Bellamy, and Clarke) appear to be focused on saving Raven, freeing her from the nefarious ALIE's control after the catastrophic events leading to the fall of Arkadia on The 100 Season 3 Episode 10.
But ALIE, lurking around and unseen by all but Raven, doesn't appear to be giving up all that easily.
Plus, we'll see someone from Clarke's past again – Niylah appears, and seems to have some kind of armed stand-off with an untrusting Bellamy wherever the group has taken Raven. We haven't seen her at all since The 100 Season 3 Premiere!
Will Niylah be a part of the plan to save Raven? Does that delinquent wristband she had on when she was with Clarke have anything to do with it?
What are your predictions for "Nevermore" based on the photos below? Chime in by leaving us a comment below!
Tune in to The CW on Thursday, April 14th at 9/8c to watch "Nevermore," an all-new episode of The 100 – and then meet us back here at TV Fanatic for our review of The 100 Season 3 Episode 11!
1. Bellamy vs. Niylah? - The 100 Season 3 Episode 11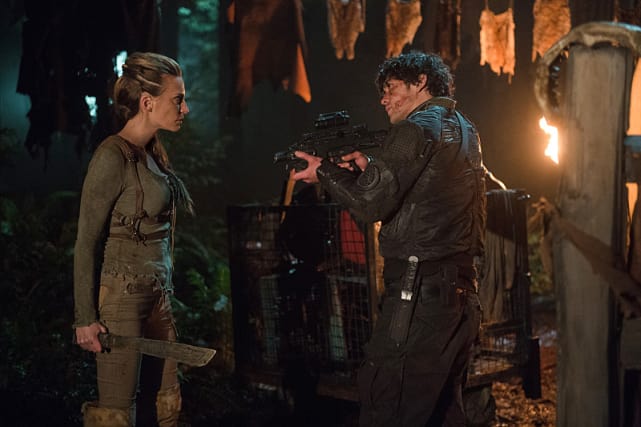 2. Niylah's Back! - The 100 Season 3 Episode 11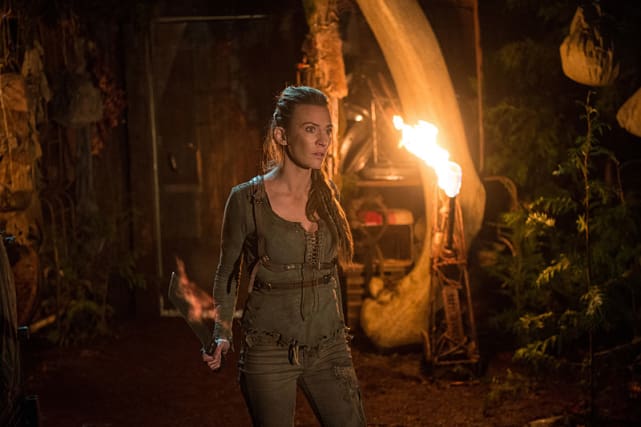 3. Gunpoint - The 100 Season 3 Episode 11
4. The Cuff - The 100 Season 3 Episode 11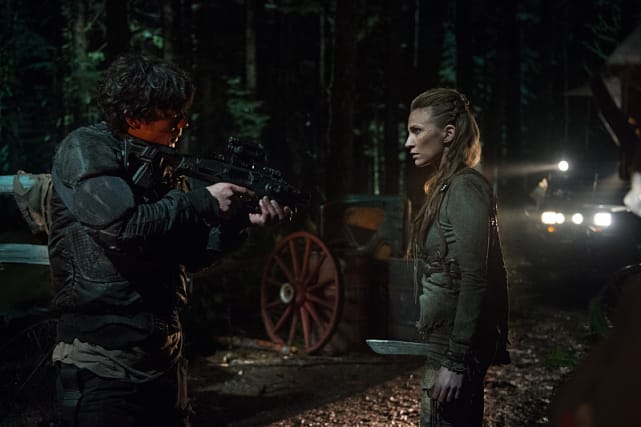 5. Hanging on the Truck - The 100 Season 3 Episode 11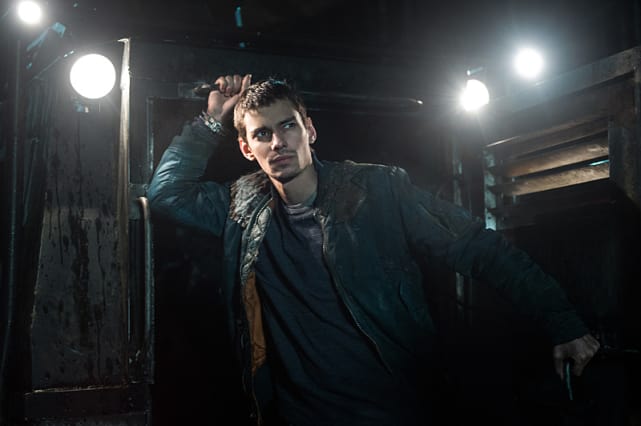 Wait! There's more The 100 Photos from "Nevermore"! Just click "Next" below:
Next