The 100 Photos from "Perverse Instantiation - Part One"

Caralynn Lippo at .
We've got one major question going into The 100 Season 3 Episode 15, the first of the two-part season finale – what the heck does "perverse instantiation" mean?
After doing a bit of research (thank you, Google!), it appears that the phrase refers to a very specific type of problem with artificial intelligence. "Perverse instantiation" is a type of "malignant failure" in which the AI achieves its given command but does so in an unforeseen and destructive way.
Sound familiar?
ALIE's entire existence has been one giant problem of perverse instantiation that caused an actual nuclear apocalypse.
Now, after three separate missions to defeat ALIE failed on The 100 Season 3 Episode 14, time is running out, and ALIE's army is ever-growing. As the chipped army closes in on Clarke and the others, will Team Delinquents manage to defeat ALIE?
Perhaps joining up with old frenemy Roan will help. In these recently-released preview photos, we see Roan bound and surrounded by Clarke's crew and later we see Roan leading a bound Clarke before Jaha in Polis.
This juxtaposition seems to suggest that Clarke and Roan have teamed up to infiltrate Polis. But can Roan be trusted not to betray them?
Check out these preview photos and speculate with us by commenting below! "Perverse Instantiation - Part One" airs this Thursday at 9/8c on The CW.
1. Look Who's Back! - The 100 Season 3 Episode 15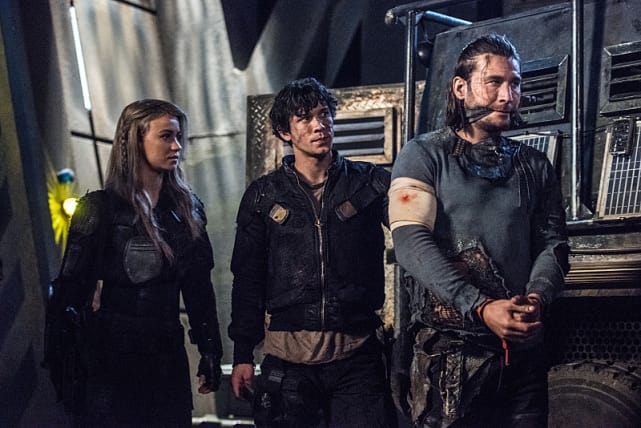 2. Bound Roan - The 100 Season 3 Episode 15
3. Unlikely Allies - The 100 Season 3 Episode 15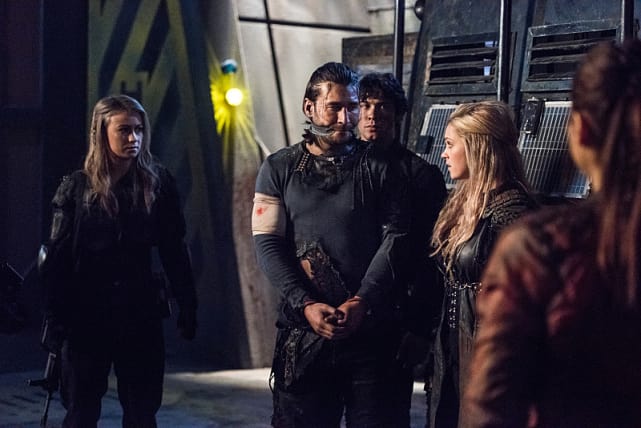 4. New Plan - The 100 Season 3 Episode 15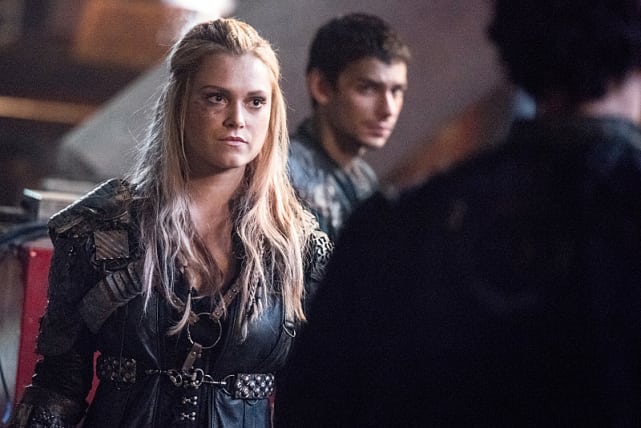 5. Splitting Up - The 100 Season 3 Episode 15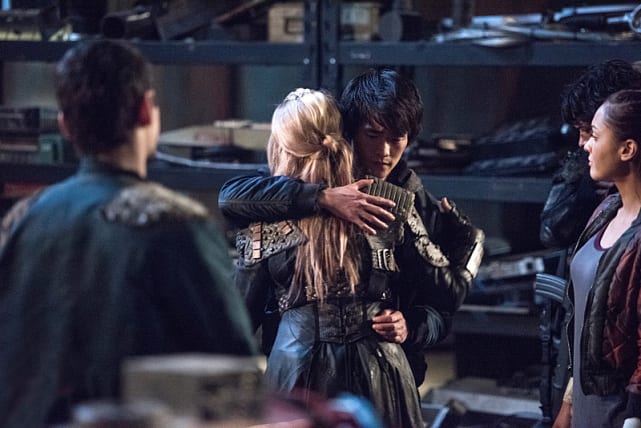 6. Goodbye for Now - The 100 Season 3 Episode 15
Wait! There's more The 100 Photos from "Perverse Instantiation - Part One"! Just click "Next" below:
Next