The Resident Preview: All the Squad Goals!

Jasmine Blu at .
Can you think of a better team-up than Mina, Conrad, AJ, and Kit?
We cannot! Thankfully, Kit Voss is back on The Resident Season 2 Episode 13, and she's ready to work on an exciting case with some of our other favorite doctors.
Related: The Resident Season 2 Episode 12 Review: Fear Finds A Way
A medical student needs a triple-organ transplant, but that may also require the assistance of Bell, and while he's been decent so far, things may catch up to him again.
Meanwhile, Mina and AJ are on his case to cut ties with QuoVadis, and Devon may soon join them on the anti-QuoVadis crusade when he learns that Julian's car was discovered.
Related: Get Britbox via Prime Video Channels for the biggest streaming collection of TV from BBC & ITV...ever.
Check out the stills and promo for an all-new The Resident!
You can watch The Resident online here via TV Fanatic!
The Resident airs Mondays on FOX.
1. Your Faves Could Never - The Resident Season 2 Episode 13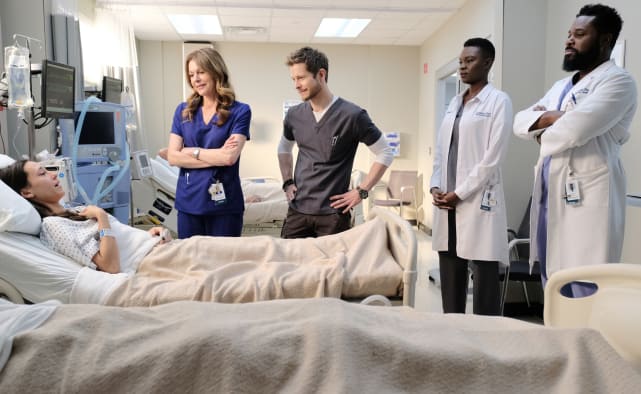 2. The Ortho Queen and the Renegade Season 2 Episode 13
3. Up in the Air - The Resident Season 2 Episode 13
4. The Kiddies Love Conrad - The Resident Season 2 Episode 13
5. Comeback Kid - The Resident Season 2 Episode 13
6. Speaking to the Family - The Resident Season 2 Episode 13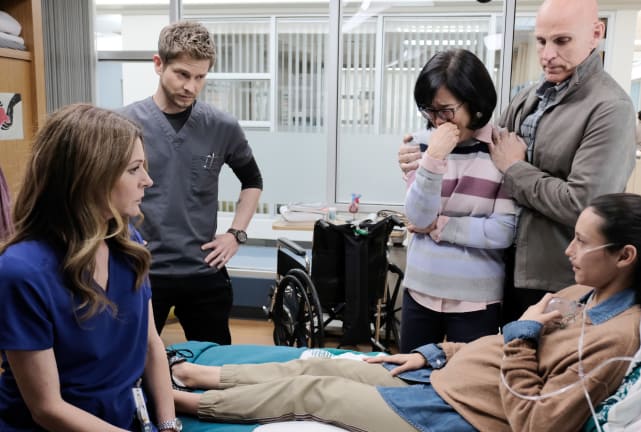 Wait! There's more The Resident Preview: All the Squad Goals!! Just click "Next" below:
Next