The Strain Photos from "By Any Means"

Henry A. Otero at . Updated at .
That's right, the McGeevers will be helping Eph and Nora with their biological weapon.
The question is, will the doctors share the unpleasant news of their imminent demise? Or will they simply run tests until it is time to put the couple down? Obviously, the decent thing to do is to tell them the truth. However, will they volunteer for these trials?
At Fet's place, Setrakian grows impatient looking for any clue that might lead him to the Lumen. Is it possible Vasiliy discovers something in Setrakian's notes? Does the Occido Lumen contain the secret to destroying the Master?
Tune in this Sunday, July 19 to The Strain Season 2 Episode 2 to find out!
1. The McGeevers Transform - The Strain Season 2 Episode 2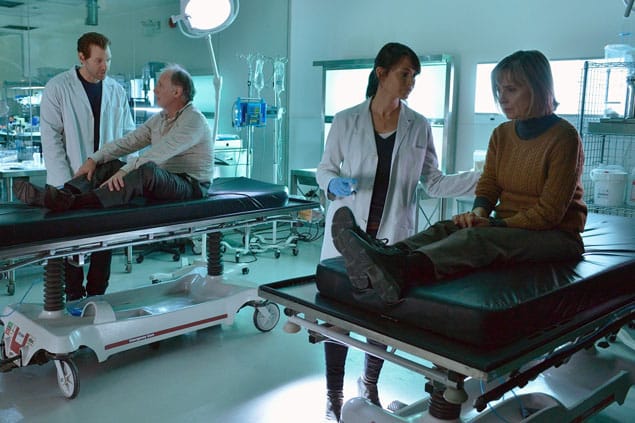 2. Eph Chats with Pauline - The Strain Season 2 Episode 2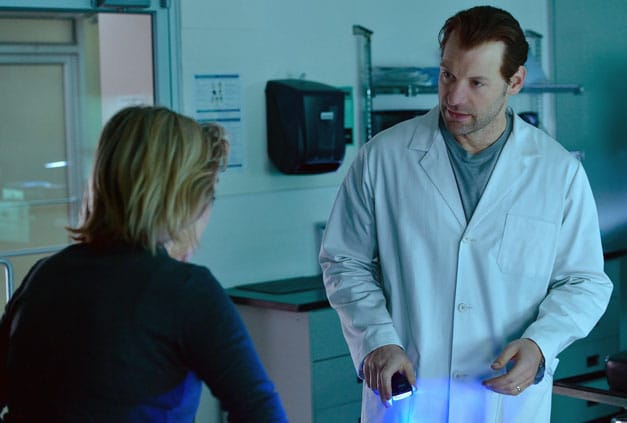 3. Is a Strigoi Killer Virus Possible? - The Strain Season 2 Episode 2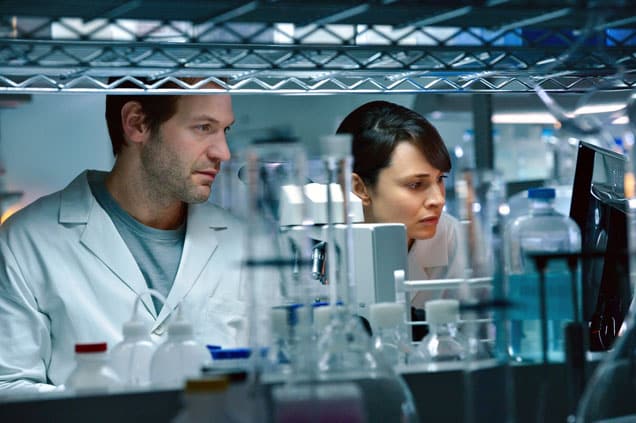 4. Eph and Nora Hard at Work - The Strain Season 2 Episode 2
5. Setrakian Pours Over His Notes - The Strain Season 2 Episode 2
6. Setrakian's Not Having Any Luck - The Strain Season 2 Episode 2
Wait! There's more The Strain Photos from "By Any Means"! Just click "Next" below:
Next