The Strain Photos from "The Silver Angel"

Henry A. Otero at . Updated at .
It's safe to say Palmer burned everyone (literally) and Gus is feeling somewhat lost.
Vaun's mission was clear and he had taken the ex-con under his wing. The two had even struck up an interesting friendship based on mutual respect. With all that behind him now, Gus must figure out his place in the vampire apocalypse.
In the photos below, we see Gus chatting up (or flirting with) a new character named Aanya Gupta. Is she a potential love interest? Will Aanya somehow connect Gus to our core vampire hunters? Shouldn't Gus seek out Setrakian?
We also see Bolivar hunting in public. Why would he expose himself like that? And who (or what) is The Silver Angel? Tune in this Sunday, Aug. 2 to The Strain Season 2 Episode 4 for all these answers and more!
1. Munching on New Yorkers - The Strain Season 2 Episode 4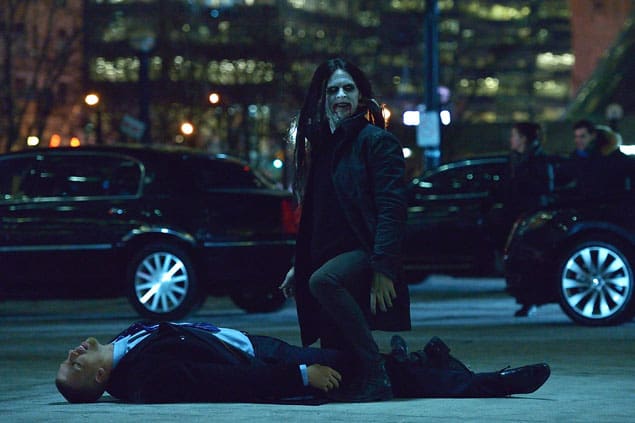 2. Gus Is Feeling Lost - The Strain Season 2 Episode 4
3. Aanya and Gus Chat - The Strain Season 2 Episode 4
4. Parveen Kaur as Aanya Gupta - The Strain Season 2 Episode 4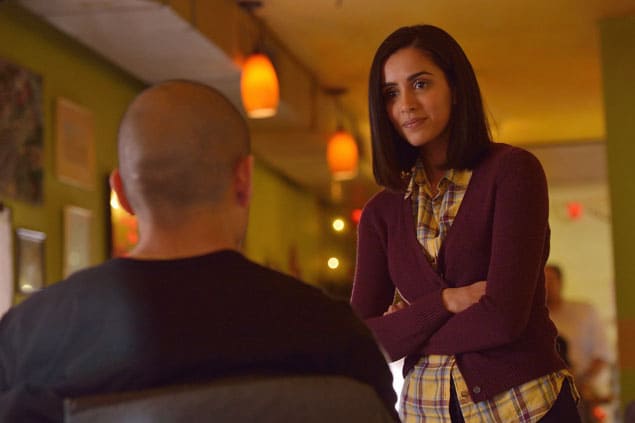 5. Bolivar Attacks - The Strain Season 2 Episode 4
Wait! There's more! Just click "Next" below:
Next