Rene's past is a story of heartbreak and betrayal. 
That will be the main focus on Arrow Season 5 Episode 13 when an attack at City Hall makes him think about where he came from. 
The actions at City Hall will prove to be a catalyst for some crazy actions from the new recruit.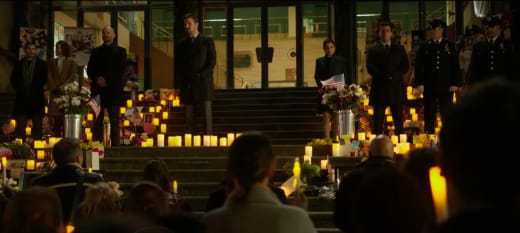 At one point, he will decide it's best to take guns out with him to take the villains down. 
That's not entirely a bad idea, but Oliver will not be a fan of it. 
Instead, Oliver will use his power as Mayor to try and weather-the-storm. 
However, this will cause a world of problems in the bunker. 
Everyone seems to have differing opinions about how it would be best to deal with the new villain on the streets. 
Will Felicity loop in Helix to give her some dirt on the villain?
Remember you can watch Arrow online right here via TV Fanatic. 
Get caught up now and be with us next Wednesday for the full review!