We are just one week away from the debut of Arrow Season 5 and The CW has now lifted the lid on a whole lot more of what we can expect from the new season. 
As expected, Team Arrow is about to change in a big way with the added threat of Prometheus. 
The new threat to Star City leaves a trail of bodies behind, so the team decide the best course of action is to get some new recruits.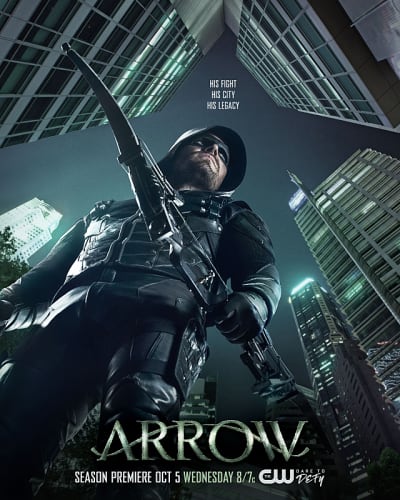 Oliver is a strong individual, but he's no match for the new villain that's making things in the city more deadlier than ever. 
The new recruits will be put through some intense training. 
They won't make it on Team Arrow with looks alone. 
They need to be able to get themselves out of tough situations and that's why Oliver and Diggle are at the helm of the operation. 
In flashbacks, we get to see Oliver initiated into Bratva. 
Yes, that storyline will be coming our way in full force this year. 
That's obviously going to have some adverse effects for him going into the new season. 
One of the more random points of the trailer was Mayor Oliver getting shot. 
That will be one of the more pressing points to take away from the trailer. 
There's absolutely zero chance the show will get rid of Oliver Queen.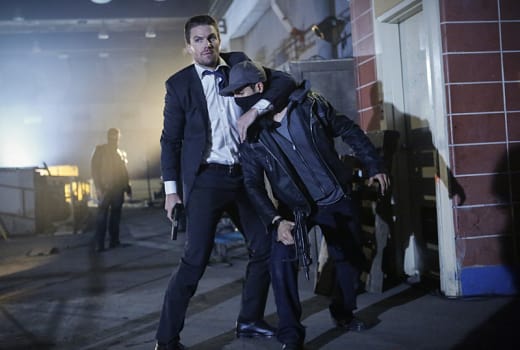 Maybe they will use that plot for the 4-part crossover coming our way. 
DC's Legends of Tomorrow can travel through time to save him. 
However, that would be a little too predictable. 
We do know that Robert Queen and Deathstroke will be returning to The CW hit for episode 100. 
That episode will be part of the aforementioned crossover.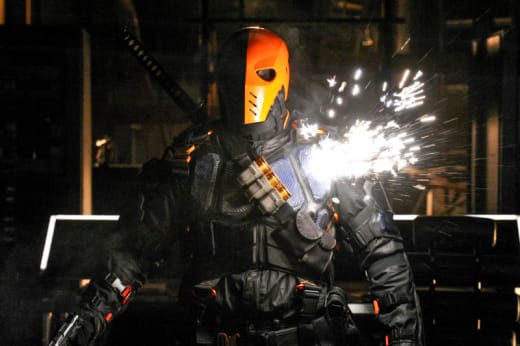 Will they both be in the land of the living?
We'll need to tune in to find out!
Another key scene in the trailer was Felicity kissing her new boyfriend. 
Aside from that, the female characters never got much screen time in this Oliver-centric trailer. 
What do you think of the latest trailer?
Hit the comments below!
Remember you can watch Arrow online, right here on TV Fanatic. Get caught up now!
Note: Arrow Season 5 Episode 1 airs Wednesday October 5 on The CW.