Oliver Queen, is that you?
The official trailer for Arrow Season 6 was unveiled during the show's panel at San Diego Comic-Con, and it showed a brand new side to Oliver.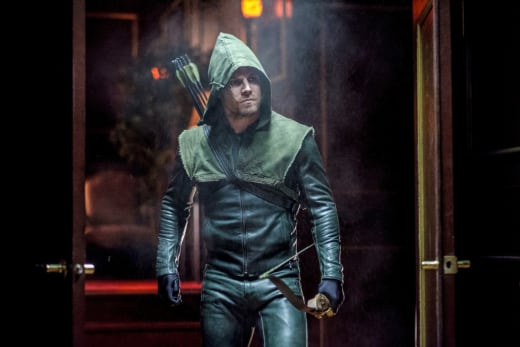 He's a full-fledged father figure to William now and is looking after him. But William seems to want to point the finger at Oliver and paint him as the villain. 
That leads me to believe that Samantha perished when Lian Yu was blown up at the close of Arrow Season 5. It sucks, but was there a story to be told for Samantha?
As soon as she ran off into the woods in the hopes of finding William, it was evident her time was up.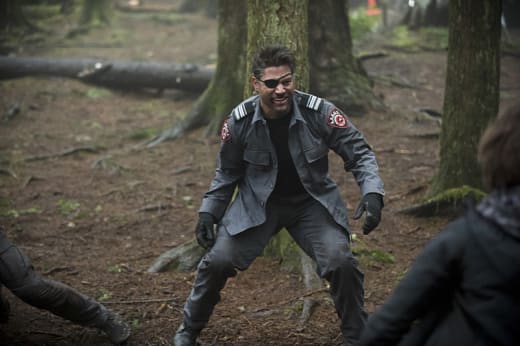 Interestingly, it looks like Oliver's new friendship with Slade will continue to flourish in the aftermath of what went down before, well, the island went down. 
I can't be the only one who thinks the show is going to return to highs of Arrow Season 2 after the teaser. It seems like the fans have listened to what the fans wanted, and it sure looks like they are starting to deliver. 
Elsewhere, Black Siren faces off against Dinah Drake, and we're freaking the hell out about it. 
We still don't know the fate of any of the other characters, and that's okay because the trailer gave just enough away to let the excitement kick in for Season 6. 
Have a look below at the full trailer and join me in the comments with your thoughts on it. 
Remember you can watch Arrow online right here via TV Fanatic. Get caught up now!
Note: Arrow returns October 12 on The CW!