Counterpart Season 2 Gets a Trailer and Premiere Date for Its Thrilling Return!
Carissa Pavlica at .
The first "best" show of 2018 is airing a bit of two seasons during the calendar year, something sure to make it even more highly regarded.
Counterpart, the Starz series starring J.K. Simmons as Howard Silk and ... Howard Silk.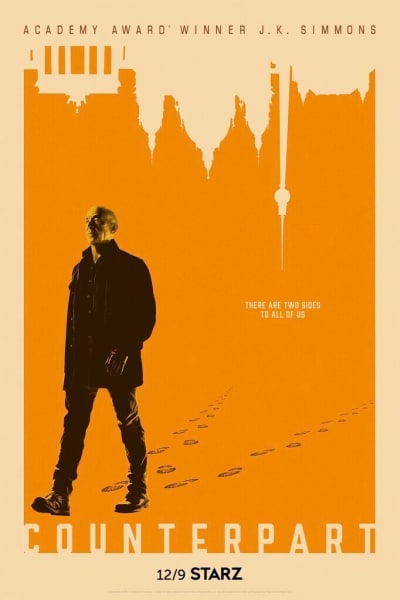 In one world, Howard is a cog in the bureaucratic machinery of a Berlin-based United Nations spy agency.
In the other, a near-identical Howard is a tough, take-no-prisoners spy who shares the early life of Howard but through different choices here and there became someone much different.
Or did he?
Related: Counterpart Review: A Compelling, Dual-World Mystery
Counterpart examines the aspects of socialization through its filter of espionage and thrilling action. 
The characters on both sides of the parallel worlds look identical, but they can be unrecognizable once they begin to act. What does it mean when one character takes over the role of their "other's" life across worlds?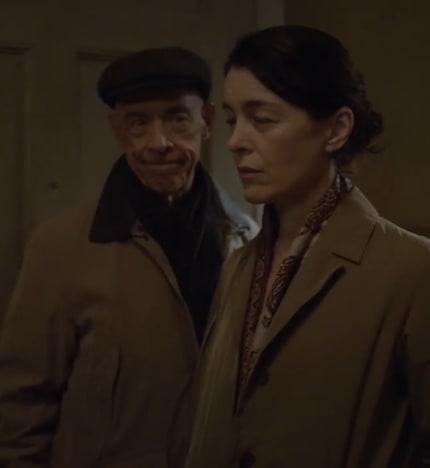 While Howard is held across worlds, his other will remain in his life, picking up where he left off.
Prime will be there when Emily wakes from her coma. He'll take her home. Will he be honest about who he is from the start?
Howard Alpha is locked in a mysterious black site known as Echo, cut off from everyone he knows. 
As a cold war escalates between worlds deepening a fickle divide, both men find themselves growing increasingly like their other.
Related: Get Starz via Prime Video Channels for Captivating Original Series & Hit Movies!
The action in the trailer is electrifying and we can only imagine where Season 2 will go.
From the looks of it, the dive into what drives the characters into such different people will be a part of the journey.
That aspect of the series was fascinating from the start, and getting a look at it from all of the different characters would be welcome.
After a critically acclaimed season one, which garnered a 100% Certified Fresh score on Rotten Tomatoes, "Counterpart" is back for a 10-episode second season featuring new series regular Betty Gabriel as "Naya Temple" as well as Emmy®-winning actor James Cromwell appearing in a recurring role as "Yanek." 
If you haven't yet seen Counterpart Season 1, you have time to jump into the madness.
Watch Counterpart online to get caught up and discover a genuinely thoughtful production with excitement to spare.
Counterpart Season 2 begins on Sunday, December 9 at 9/8c on Starz and all of the Starz apps!