Good Trouble Promo: Noah Centineo Has Arrived at The Coterie!

Jasmine Blu at .
Grab your fans and a cool drink of water to quench your thirst because the Internet's boyfriend, Noah Centineo is resuming his role as that boy we loved before, Jesus Adams Foster! 
Another The Fosters alum will grace the halls of The Coterie on Good Trouble Season 1 Episode 8, and this time, it's Mariana's twin, Jesus.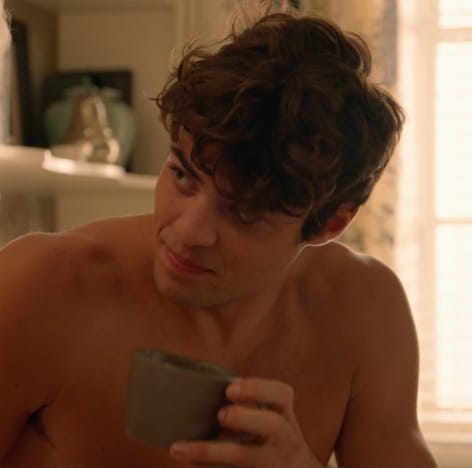 The hot and lovable Jesus is in LA and visiting his sisters, but for how long? 
The inside joke for Fosters Fanatics is this may be the most time Jesus and Callie have ever spent onscreen together, but that's what has us looking forward to his arrival most. 
That, and of course, Jesus' penchant for getting into some good trouble of his own.
Related: Good Trouble Season 1 Episode 7 Review: Swipe Right
You haven't lived until you squeal from cuteness overload over Mariana and her twin interacting with one another.
They fight often, but they love harder, and they always had one of the best relationships on the original series.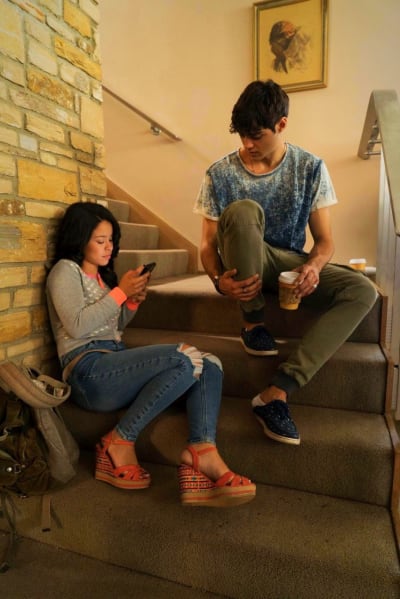 Jesus has a protective streak, and Mariana cannot keep things from him for too long. 
It's only a matter of time before he finds out about her issues at Speckulate.
He's not one to mince words, and he always stands up for his loved ones. 
Related: To All The Boys I've Loved Before: 13 Times Peter Kavinsky Raised The Bar 
Will Mariana appreciate him wanting to interfere, or would she rather fight her battle on her own? 
Even if he doesn't get involved, he'll have something to say about the matter.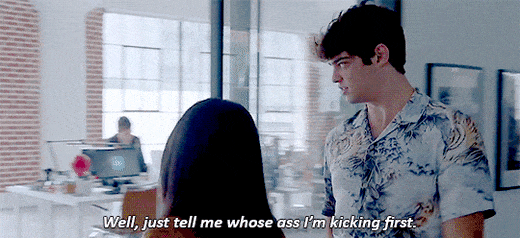 However, the most shocking twist is that Jesus has met someone new while in LA, and he's shown interest in them. 
That part isn't the shocker, that's typical Jesus, no, the shocker is that the person is Rebecca! 
In the promo, Jesus embraces his sisters and tells them that he has plans.
He runs it by them that he asked the new woman he met to meet him at their place. 
Just in the nick of time, she arrives. He calls her "Becca," and who do we see? Callie's work nemesis, of sorts, Rebecca! 
Callie is shocked, and she does not look pleased. It was already a pain in the ass when Ben walked her home and found out about Malika. 
Now, Rebecca is in her home with her family and new friends/housemates, and she's dating Callie's little brother. 
They were not kidding around when they titled this, Good Trouble, were they? This is going to be good! 
Are you excited about the arrival of Jesus?
-Related: Get Hallmark Movies Now via Prime Video Channels for Stories with Heart, Captivating Movies & More! -
Are you ready to see Noah Centineo in his big role before he became a Teen Rom-Com sensation? 
Check out the promo below! 
You can watch Good Trouble online here via TV Fanatic!