Losing is all good between broadcast networks, right?
Surely ABC won't think twice when Fox begins winning Friday nights upon the return of Last Man Standing.
That's why it's just so darn cute seeing Nancy Travis and Tim Allen poking fun at the fate of their show.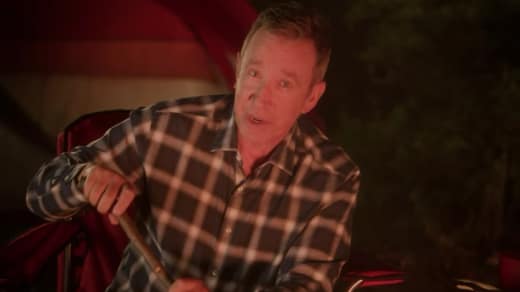 If you recall, there was quite an uproar when the show lost its home on ABC.
Given the conservative nature of the programming, some fans were adamant in their theorizing that the cancelation took place as a result of that fact.
Related: Last Man Standing: Revived at Fox!
Everyone insisted that wasn't the case, but the show survived a long time with little fanfare and very positive word of mouth. Not a lot of shows can say that.
Not a lot of shows can brag about being picked up over a year after their cancelation at one network by another network, either, but that's just what happened with Last Man Standing.
The celebration begins with this teaser.
Travis, who plays Allen's wife on the show, says she sees a fox in the teaser.
She doesn't say it once, twice, but three times! 
Related: Last Man Standing Recast: Who is Being Replaced?
Will the new bosses notice? It seems to be the plan all along.
Take a look at the teaser and get ready for Last Man Season to take over Fridays on Fox this fall! The triple F!