Lethal Weapon Promo: Not Dead Yet

Lisa Babick at . Updated at .
Having seen the Lethal Weapon pilot already, I've been waiting for a promo from Fox that would really capture the show's essence. 
There have been some pretty awesome promos released, but this one, by far, is the best of the bunch. Seriously, people, if this doesn't get you geared up for this show, then you're basically DOA.
There's no way you can't get excited for this series after watching this promo. And if this promo is only a glimpse, imagine what the entire hour is going to be like! 
Not only do you get to see some wild action, but you also get a peek behind the scenes which is tons of fun to watch. Most importantly, though, you get to see what really makes this series work so well, and that's the chemistry between Clayne Crawford and Damon Wayans.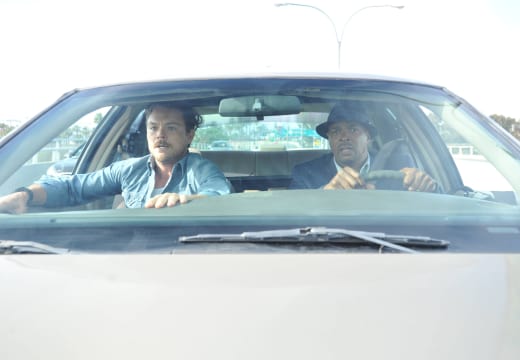 Even if you're a big fan of the movies and have your doubts, Lethal Weapon won't disappoint.
As our own Carissa Pavlica wrote earlier this month: "If you were wary about this movie-to-TV adaptation not standing up to the spirit of the source material, don't be. Clayne Crawford and Damon Wayans quickly make the characters their own..."
Crawford plays Martin Riggs, a former Navy Seal who transfers from Texas to the LAPD to "start over" after the tragic death of his wife and unborn child.
Wayans plays Roger Murtaugh who is teamed up with Riggs the day he returns to work after a near-fatal heart attack.
The two cops are on completely opposite sides of the spectrum with Riggs as the more adventuresome and Murtaugh as the more prudent of the duo. And, while there's a vast difference in their styles, it doesn't take them long to realize they work together quite nicely.
At first Riggs doesn't quite understand what Murtaugh's issues are, but soon he sees why Murtaugh is the way he is. And, while Murtaugh doesn't quite get Riggs, he soon understands why Riggs is the way he is.
It's a beautiful thing to watch how their friendship develops over such a short span of time. Much of it has to do with how they have to adapt after being thrown together, but the other part has to do with how much Murtaugh's wife, Trish, played by the beautiful Keesha Sharp, opens up her home to Riggs.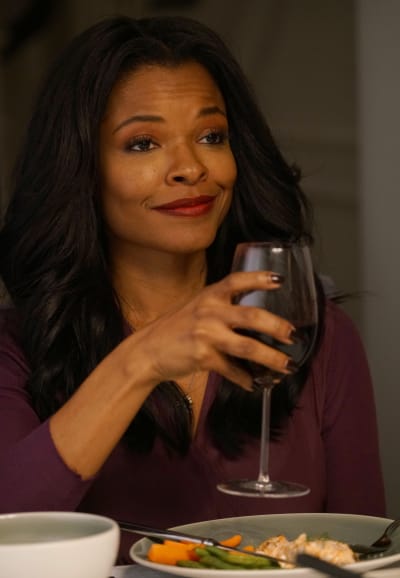 She really makes him feel like part of the family from the minute she meets him. And, their kids warm up to him as well, which also makes him feel like he's part of something again.
One part I really loved, and I'm not giving anything away, because this was in other Fox promos, was when Murtaugh handed Riggs his baby daughter. It was the most touching scene ever.
I really like that we get to see Riggs as something more than just over-the-top crazy. There's so much depth to all these characters. They really did this reboot right!
There are other players in Riggs and Murtaugh's life too including Captain Avery, played by Kevin Rahm, who doesn't have a lot of patience for any of their antics. But, that will probably change once they show they an get the job done and get it done better when they're together.
Also in the mix is the department psychologist, Dr. Cahill, played by Jordana Brewster, who will certainly have her hands full with Riggs. You have to wonder if she will be able to break down his barriers.
Let's also not forget about Scorsese, the LAPD's pathologist, played by Jonathan Fernandez. He'll be helping Riggs and Murtaugh get to the bottom of their cases.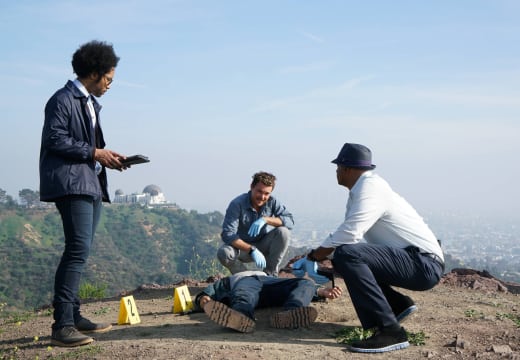 And, just in case you were wondering, Scorsese got his nickname because he used to be in film school. It's a running department joke.
With this much talent and that much story how can Lethal weapon not be a winner?! Check out the promo below and let us know what you think? Will you be watching?
Lethal Weapon Season 1 Episode 1 airs Wednesday, September 21 at 8/7c on Fox!
Be sure to check back here for our full review of the premiere after it airs and share your thoughts!