New Amsterdam Promo: All Hands on Deck!

Jasmine Blu at . Updated at .
Everyone is going to need to roll up their sleeves this time. 
On New Amsterdam Season 1 Episode 4, a Cardio conference means nearly every Cardiologist in the city is away, and New Amsterdam has to pick up the slack. 
The good thing is the 'Dam has Floyd. It's about time to see how well of a job he's doing with the Cardio department that Max tasked him with building. 
Floyd knows how to step up, so this shouldn't be a problem. 
Related: New Amsterdam Season 1 Episode 3 Review: Every Last Minute
Is it possible that Max overexerted himself and the hospital with all this responsibility at once?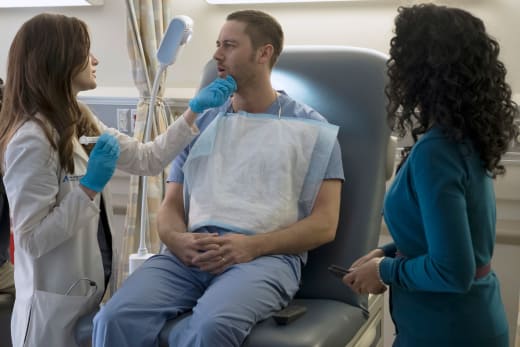 On that note, Max promised to take the necessary steps to tend to his health after convincing Georgia to stay in NYC with him. It looks like he's doing everything possible to keep his word. 
Helen is running tests on him and starting his treatment, but the real challenge for her is getting Max to stay still long enough for her to do her job. 
Get your first look at an all-new New Amsterdam below.
If you missed any of the episodes and want to catch up, you can watch New Amsterdam online here via TV Fanatic! 
Related: Get Britbox via Prime Video Channels for the biggest streaming collection of TV from BBC & ITV...ever.  
Don't forget to check out our New Amsterdam Reviews.
And just in case you missed it, New Amsterdam is the first of the new Fall series granted an extended season.
How do you feel about that, 'Dam Fanatics? Hit the comments!