New Amsterdam Promo: Floyd is Exposed!

Jasmine Blu at .
Floyd's sordid past is back to haunt him!
On New Amsterdam Season 1 Episode 11, one of the Dam's finest docs will have to face his past, but his future and his career could be in jeopardy. 
From the looks of it, a reporter will come to interview Floyd, but she has a few questions about a mugshot she dug up featuring our favorite cardiothoracic surgeon.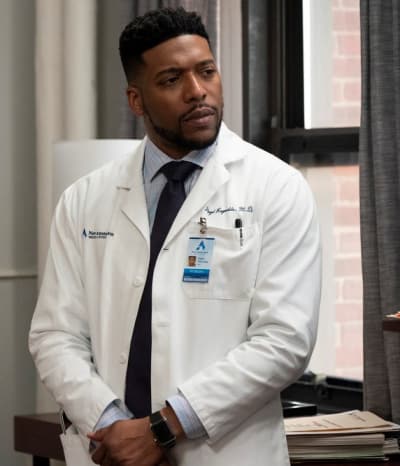 This cannot be good.
Floyd shuts down the interview immediately, which does give the impression that he was shocked by this development and that he maybe thought that particular part of his past would remain under wraps. 
Related: New Amsterdam Season 1 Episode 10 Review: Six or Seven
Naturally, he takes it up with Max and seeks his help and advice. 
On New Amsterdam Season 1 Episode 10, Max agreed to remain the medical director despite attending chemo. The other doctors volunteered to take on some of his load. 
This is a promising, exciting development for the series because it will allow lesser developed characters a chance to shine.
Floyd was the character who could benefit the most, and so an hour centered around him and his past should be enthralling. 
As expected, Max doesn't sit still for too long after his scary ordeal. He's right back to running as much of the hospital as the others will allow.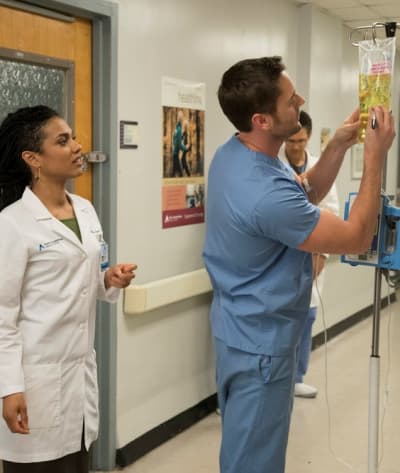 He has agreed to make some changes, but it's not going to happen overnight! 
And he sure as heck isn't going to change too much because his next mission is to take on the effects homelessness has on the hospital expenses.
-Related: Get PBS Masterpiece via Prime Video Channels for World-Class British Dramas & Award-Winning Series -
So what's his solution for his homeless patient? A house! 
How the hell is he going to swing that?!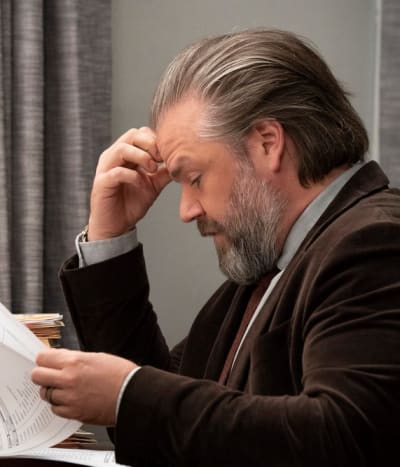 Meanwhile, Iggy will have yet another fascinating medical case that will be controversial as well. A father will approach him about deep brain stimulation for his son. 
It doesn't look as though it will be smooth sailing either. 
Check out the promo for an all-new New Amsterdam below, and hit the comments with your thoughts! 
If you couldn't figure out what time the previous episode aired and you missed it, well, you can watch New Amsterdam online here via TV Fanatic!