New Amsterdam Promo: Sent to the Dean's Office!

Jasmine Blu at .
Max has been making some drastic changes at The 'Dam, and someone has finally taken notice. 
Max is a bit overwhelmed taking on his new position as medical director at New Amsterdam. He's trying to address the needs of everyone from patients to the staff members, and all while keeping his cancer diagnosis under wraps.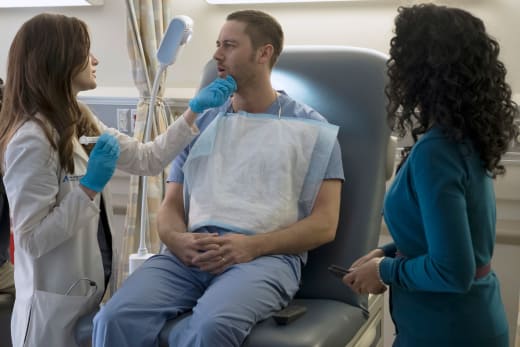 On New Amsterdam Season 1 Episode 3, the Dean of Medicine is coming to New Amsterdam, and he's not impressed with all the waves that Max has been making with his drastic decisions. 
Max himself told Floyd that he wanted to change as much as he could before they get caught, and now it appears that his time is up. 
Related: New Amsterdam Season 1 Episode 2 Review: Rituals
The Dean utters those dreaded words, "You're fired!" But something has to give, right? It's too soon for Max to be on the receiving end of his marching papers.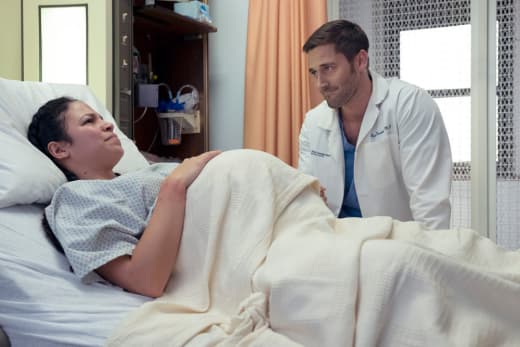 Things are just starting to get interesting!
Meanwhile, a pregnant inmate checks into the hospital. She doesn't want to deliver her baby in Riker's and have her child end up in the foster care system like she was. Max promises to do everything in is power to help her, but will his time be up? 
It sounds like another tear-jerker.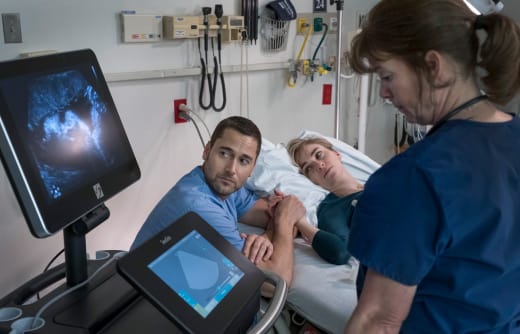 The patient isn't the only pregnant woman giving Max a run for his money. Georgia is choosing to relocate to be near her parents while she's on the mend, and Max doesn't know how to deal with that. 
Related: Get PBS Masterpiece via Prime Video Channels for World-Class British Dramas & Award-Winning Series  
If you still need to catch up on the best new show of the season, you can watch New Amsterdam online right here at TV Fanatic!
Don't forget to check out our New Amsterdam Reviews, too! 
In the meantime, get your first look at the next episode below!