New Amsterdam Promo: Shmooze or Lose

Jasmine Blu at . Updated at .
A medical director's job is never done. 
There is no end to the tasks that Max has to complete so that New Amsterdam can run smoothly. Up until this point, he has handled them well, but on New Amsterdam Season 1 Episode 6, Max has to dress to impress.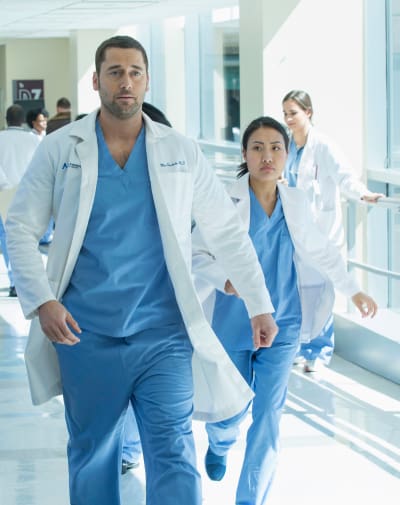 It's time for Max to meet the donors and charm them into funding the hospital. 
Max can talk someone into just about anything. so that shouldn't be too much of an issue. If anyone can impress at a fundraiser event, it's Max. 
Related: New Amsterdam Season 1 Episode 5 Review: Cavitation
Unfortunately, Max can't spend a moment outside of New Amsterdam without something insane happening, and this time the 'Dam has been hit by a mysterious ancient disease that is affecting many at the hospital.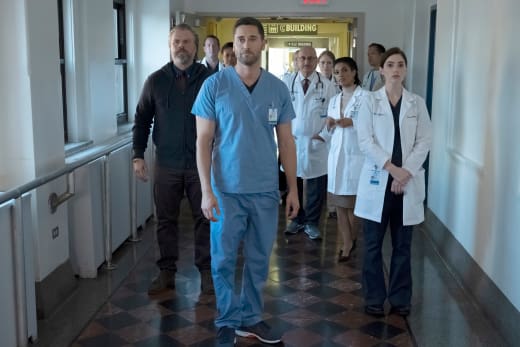 Floyd and the others don't know what to make of it, and it requires the gang to interrupt Max in hopes that he can help them get to the bottom of it before people die. 
Max can't be two places at once. 
Max choosing to bail on the fundraiser in the middle of his speech is sure to have some consequences down the road. 
For one, the Dean of Medicine won't be pleased. 
You can watch New Amsterdam online here via TV Fanatic if you missed anything. 
Related: Get Showtime via Prime Video Channels for Award-Winning Original Series, Hit Movies, Sports & More!
Don't forget to check out our New Amsterdam Reviews, too. 
Get your first look at an all-new New Amsterdam below!