OJ Simpson wasn't going to be an Academy Award-winning actor at any point in his illustrious career.
So when he sat down to give his "hypothetical" account of what might have happened the night Nicole Brown Simpson and Ronald Goldman were murdered, I have to wonder:
WHAT THE HELL WAS HE THINKING??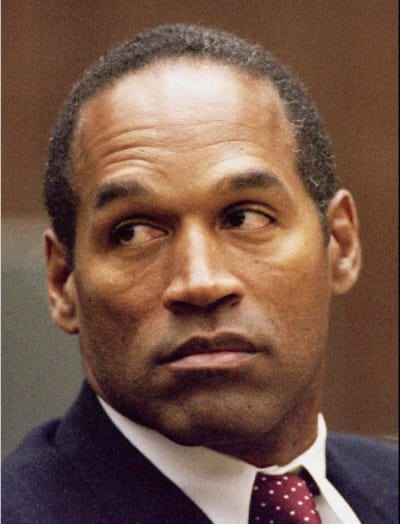 The segment couldn't be briefer, but in two sentences it appears OJ gives himself away because of his inability to talk the murders without including himself at the scene.
Of course, he's supposed to be talking about "IF I DID IT," but wouldn't he have tried to put himself in the third person to show his innocence? Nope, not OJ Simpson.
The Goldman family now holds the right to all things related to Simpson's crazy book of the same name, and they must have been floored when they first read it. We can only hope they've found peace after all these years.
The official details of the special are below. Be sure to check into Fox this Sunday to see it all with your own eyes.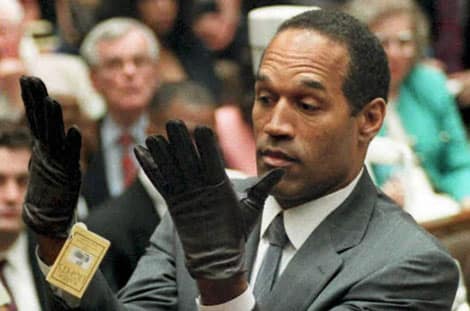 In 2006, O.J. Simpson sat down with noted publisher and TV/film producer Judith Regan for a wide-ranging, no-holds-barred interview, in which Simpson gives a shocking hypothetical account of the events that occurred on the night his ex-wife, Nicole Brown Simpson, and her friend, Ron Goldman, were brutally murdered.
During their conversation, Simpson, in his own words, offers a detailed – and disturbing – description of what might have happened on that fateful night of June 12, 1994.
For over a decade, the tapes of that infamous interview were lost – until now. Simpson's explosive words finally will be heard, as he answers the questions that gripped a nation during the notorious "Trial of the Century."
Hosted by award-winning journalist Soledad O'Brien, the shocking special O.J. SIMPSON: THE LOST CONFESSION? will air Sunday, March 11 (8:00-10:00 PM ET/PT) on Fox.
The two-hour broadcast will air with limited interruptions and will feature public service announcements on domestic violence awareness throughout the program.
Additionally, O'Brien will be joined by a panel of analysts who will discuss the historic and newsworthy interview, providing timely analysis and context for this shocking, never-before-seen footage.