Pure Finale Sneak Peak: Family Reunion From All Angles
Dale McGarrigle at .
Tina Funk is the only innocent remaining in her dysfunctional family on Pure Season 2.
That's why, in the exclusive clip below, she becomes increasingly worried as she comes home to find her family's rental house in shambles.
She hears footsteps and tries to hide in a bedroom. But the intruder is her father Noah, who she hasn't seen since he left the family a year ago to do penance for killing cartel boss Eli Voss. They embrace.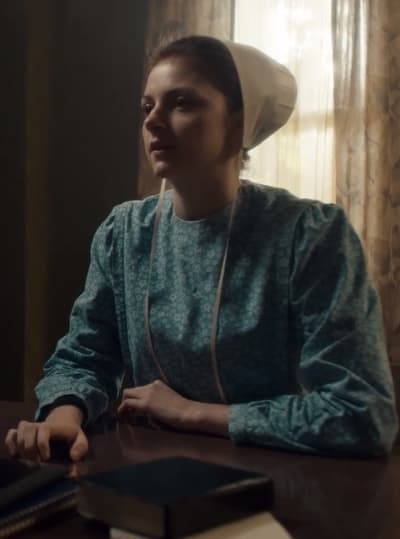 What's different about this clip is that it can be viewed from 360 degrees using the toggle in the upper left corner, so it's possible to see both sides of the camera.
Noah's accidental reunion with Tina comes about because her mother Anna, Noah's estranged wife, is locked up as she has been framed as the mastermind of the local drug-distribution ring. She has sent Noah to the house to get her bail money.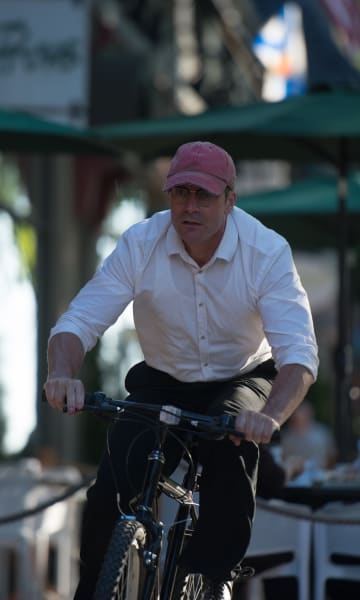 Noah fails at this task, thrown by Tina's presence and the chaotic scene of a house that's been ransacked by police searching for evidence.
But he does handle his secondary job. He explains to her that Anna is in jail to force Noah to help the police with their investigation of the drug cartel.
He also convinces her to go ahead with her marriage to her boyfriend, Johan, so that the excommunicated teen will be accepted back into the safety of the Mennonite colony.
Then Noah leaves to continue his search for her brother Isaak, who is being held as collateral by cartel leader Hector Estrada to make Anna run his drug-distribution operation.
For the past two seasons, the righteous but naive Noah, aided by the cunning Anna, have attempted to bring down the cartel that plagues their colony, with Noah's main strategy being that "God will provide."
After the death of Voss, all they had to show for their efforts was a year of exile for Noah and excommunication from the colony for Anna and her children.
Related: Enjoy UNLIMITED access to thousands of Movies and TV shows with Amazon Prime Video. WATCH ANYWHERE. CANCEL ANYTIME!
Now Noah and his brother Abel, working for Detective Valerie Krochak, seek the evidence they need to free Anna and bring down the cartel.
The Pure Season 2 finale airs at 10/9c on WGN America.
To catch up, watch Pure online.