Riverdale: K.J. Apa and Cole Sprouse Tease Archie's Flip Side and Jughead's Family

Carissa Pavlica at .
K.J. Apa and Cole Sprouse brought the bromance with them to Comic-Con and were ready to talk about all things Archie and Jughead.
Of course, there are only so many beans they can spill early on into Riverdale Season 2 production, but we're absolutely on board to hear them rumble.
No, we still don't know if Fred will make it to Season 2 alive.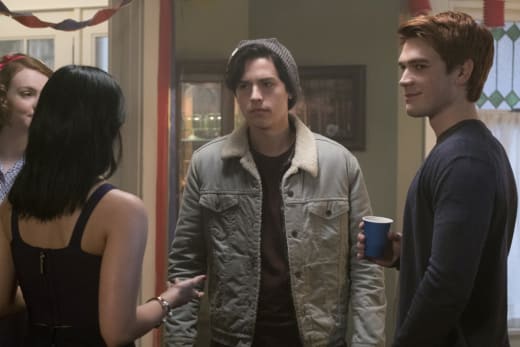 But when Apa talks about Archie in terms of seeing a flip side of the character from what we knew in Riverdale Season 1 and his life being affected forever, the writing seems to be on the wall
Maybe it's in chalk.
Everyone wants to know about Jughead's mom and Jellybean, but it seems like Jughead is going to have to depend on his rely on his found family for the meantime.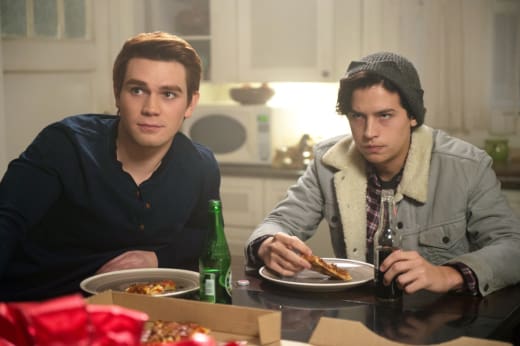 When asked about what the show means to, well, everyone, Sprouse has an eloquent answer. 
Prepare to swoon guys and gals. These two make your heart melt.
This cast, embracing the thriller aspect of the series and so much will surely make Riverdale the long-time hit The CW and Archie comics fans hoped.
And as always, be sure to watch Riverdale online to relive the first mysteries before the show returns this fall on The CW!