Jughead Jones has seriously gotten in way over his head.
His descent into Gryphons and Gargoyles has led him into the inner circle of The Gargoyle King on Riverdale Season 3 Episode 6. This is everything he has worked for! However, the price might be too costly.
He's entering a new world of masked cultists and strange marks to solve this mystery. Jughead is possibly so close to the truth.
But, could he be forced to make the ultimate payment for admission?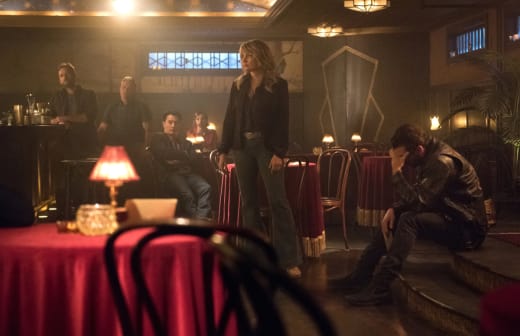 From the looks of the trailer, Jughead has received his answer through a mysterious rune. His palm has been marked with the rune for "sacrifice."
Is he the next sacrifice or will he need to offer something (or someone) to the group?
His fellow members inside the inner circle are serving Bioshock-level creepiness with their masks. The cult is made up of other Riverdale citizens who fell under the spell of the Gargoyle King. But, we have no clue who they could be.
Related: Get Shudder via Prime Video Channels for Spine-Tingling & Provocative Films, TV Series, & Originals!
We do know of one such member conflicted over their participation: Joaquin.
Jughead, Sweet Pea, and Fangs have found the disgraced Serpent and he's looking ... less than stellar. Will they be able to save him or is he too far gone?
Archie Andrews is continuing his longstanding trend of making poor life decisions.
Instead of heeding the advice from his friends (who are also implicated in his escape), Archie decides to leave the bunker and runaway. He's risking everything to venture out into the world. Plus, he has Kevin by his side.
What is he thinking?!
The Gargoyle King and their followers want him dead. Hiram wants him behind bars ... and dead. The police are on a manhunt for him.
Archie is safer in the bunker while he recuperates. The others can carry on the investigation without him.
Seriously, Archie!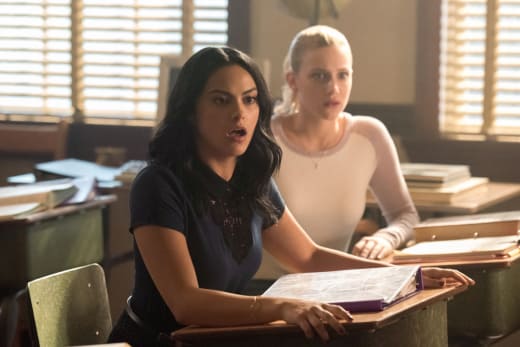 Also featured in the promo is the strange reaction from Josie at her desk. From the way Veronica walked cautiously toward her, she could have had a nightmare. The effects of Gryphons and Gargoyles might be kicking it.
Related: Riverdale Season 3 Episode 5 Review: Chapter Forty: The Great Escape
Plus, we got a few clips of the reunion of the Mightnight Club.
Betty has called the congregation together to get the answers she needs. Will they be truthful or will they impede the mystery yet again?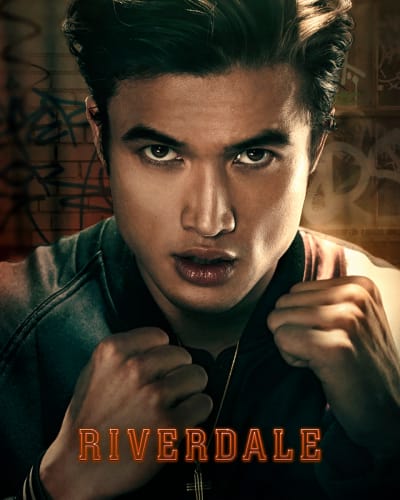 Now, over to you, Riverdale fans!
Check out the trailer below and share your thoughts in the comments.
Don't forget, you can watch Riverdale online via TV Fanatic to get caught up on the mystery.
Riverdale Season 3 Episode 6 airs Wednesday, November 28 at 8/7c on The CW.